Tips for Parents on Supporting Children with SpLD (Chinese version only)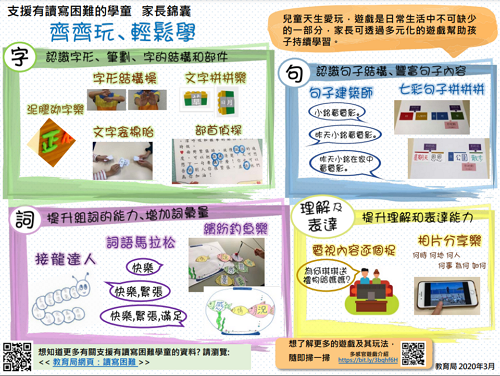 The webpage provides information for parents on how to enhance the reading and writing abilities of children with SpLD through interesting games and activities.
The content of this page does not provide English version. Please view the Chinese version.