Anti-epidemic support for special schools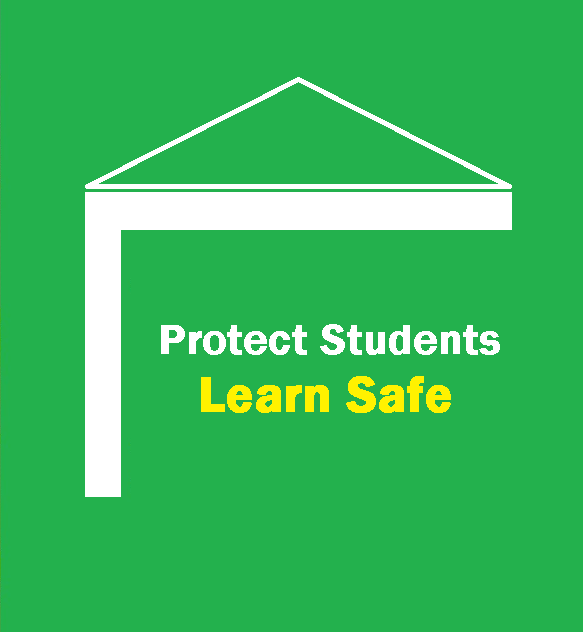 (1) Helping with vaccination
It has long been the goal of the Education Bureau (EDB) to ask all students who are eligible and suitable for COVID-19 vaccination to get vaccinated as soon as possible. Clinical data have shown that the vaccine is safe and reliable. It can significantly reduce the chance of serious illness or death and thus plays a vital role in providing protection for students, especially those immunocompromised in special schools. Vaccination may be commonplace for ordinary people, but for students in special schools, it often takes several times longer to complete the process and requires a lot of manpower to prepare students for the jab. In addition, due to reasons such as impaired mobility and the fear of unfamiliar environment, some boarding students of special schools are not able to go to the community vaccination centres.
Special arrangement through inter-departmental collaboration
In view of this, the EDB, in collaboration with the Civil Service Bureau (CSB) and the Hospital Authority (HA), has arranged for students of special schools to undergo assessment at designated HA hospitals. Students assessed to be suitable for the vaccination will be inoculated immediately thereafter. As at mid-March 2022, around 1 300 students were vaccinated under this special arrangement. The EDB collaborated with the CSB and HA again in April 2022 and arranged the students of specials schools to receive the vaccine in the Children Community Vaccination Centres with supervision of paediatricians. Around 300 students were vaccinated under the special arrangement.
Outreach services
The EDB also assisted in grouping 12 special schools of different categories under the Vaccination Subsidy Scheme School Outreach service. A total of about 140 doses of vaccine were administered to the students, parents and staff of schools at C.C.C. Mongkok Church Kai Oi School between March and April 2022. A Doctor Zone was specifically set up in the school to provide on-site consultation service for parents in need.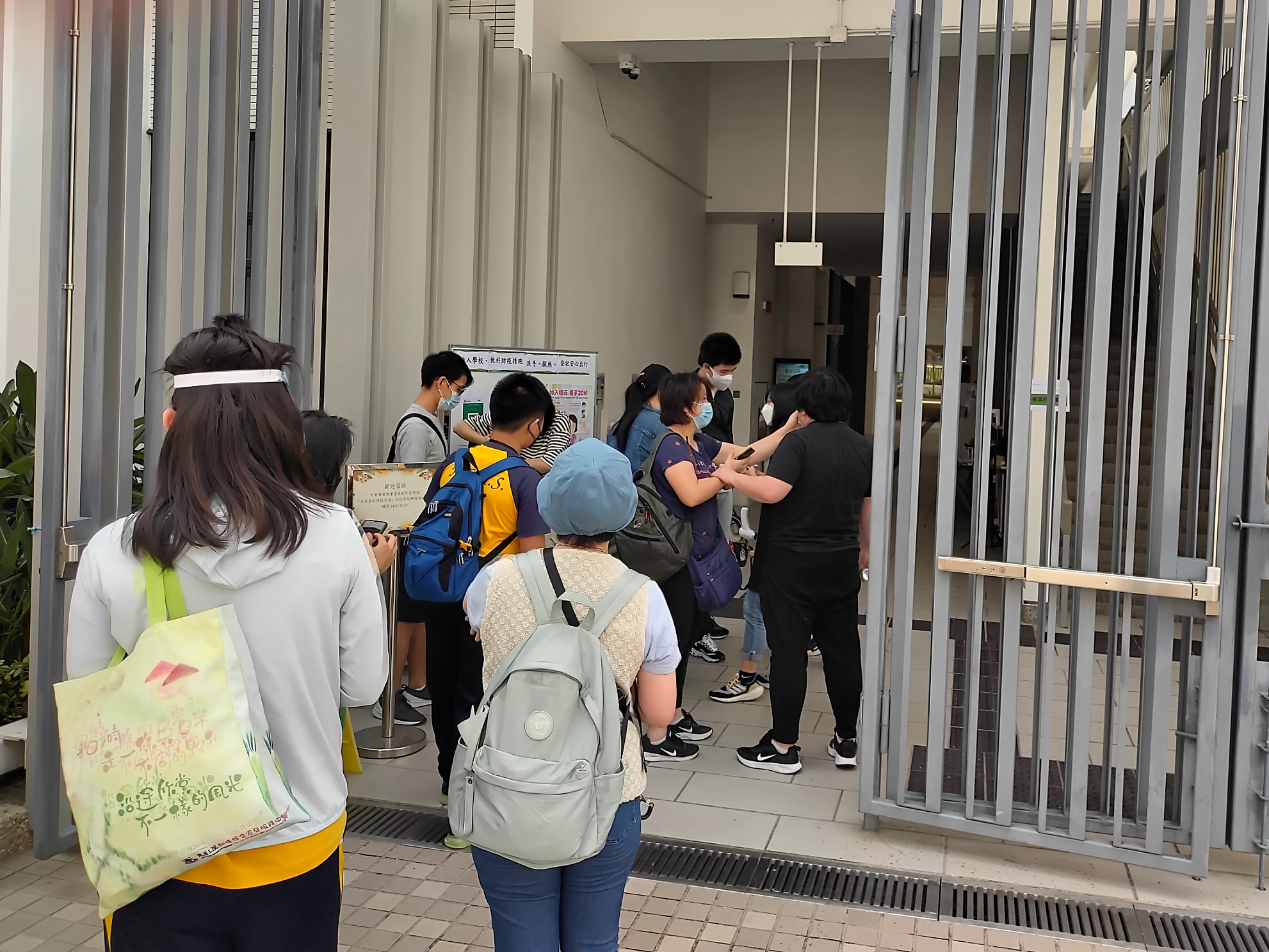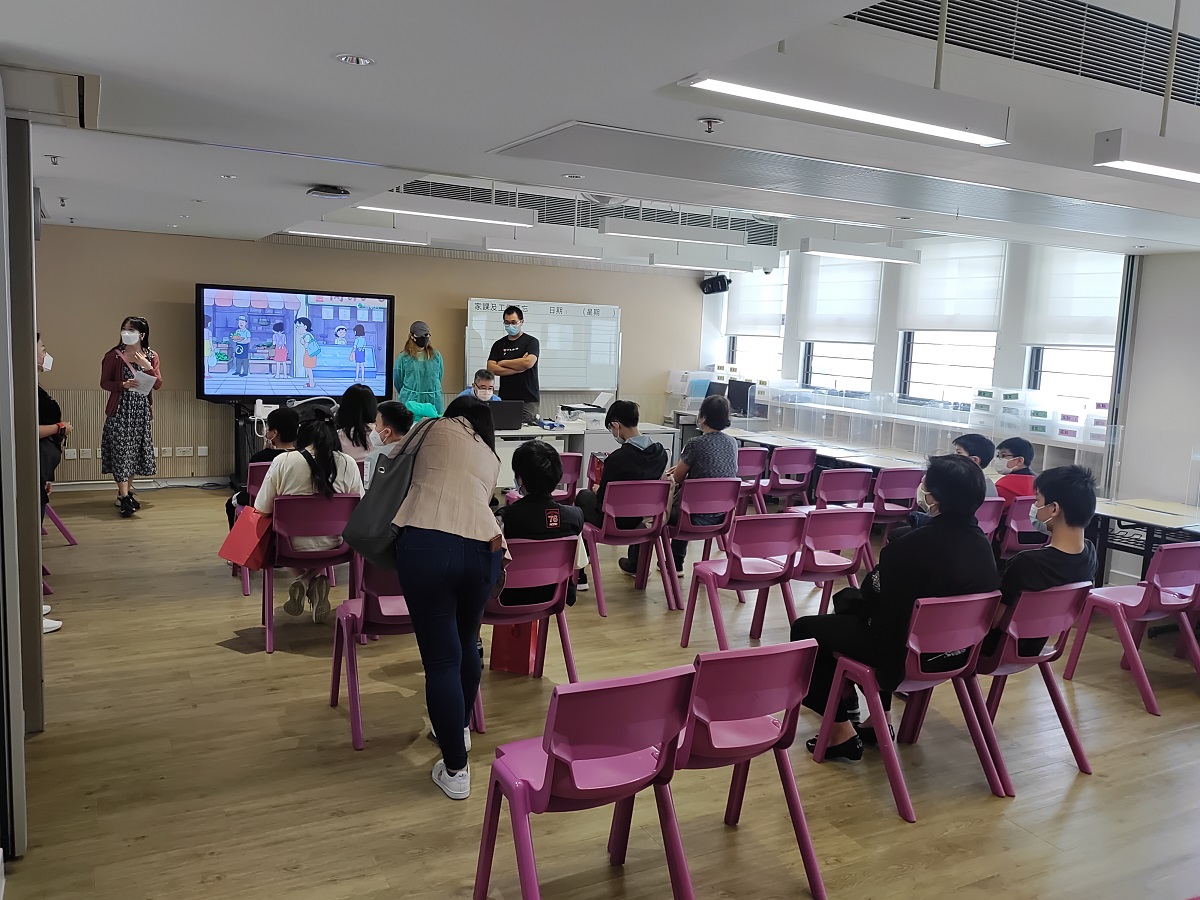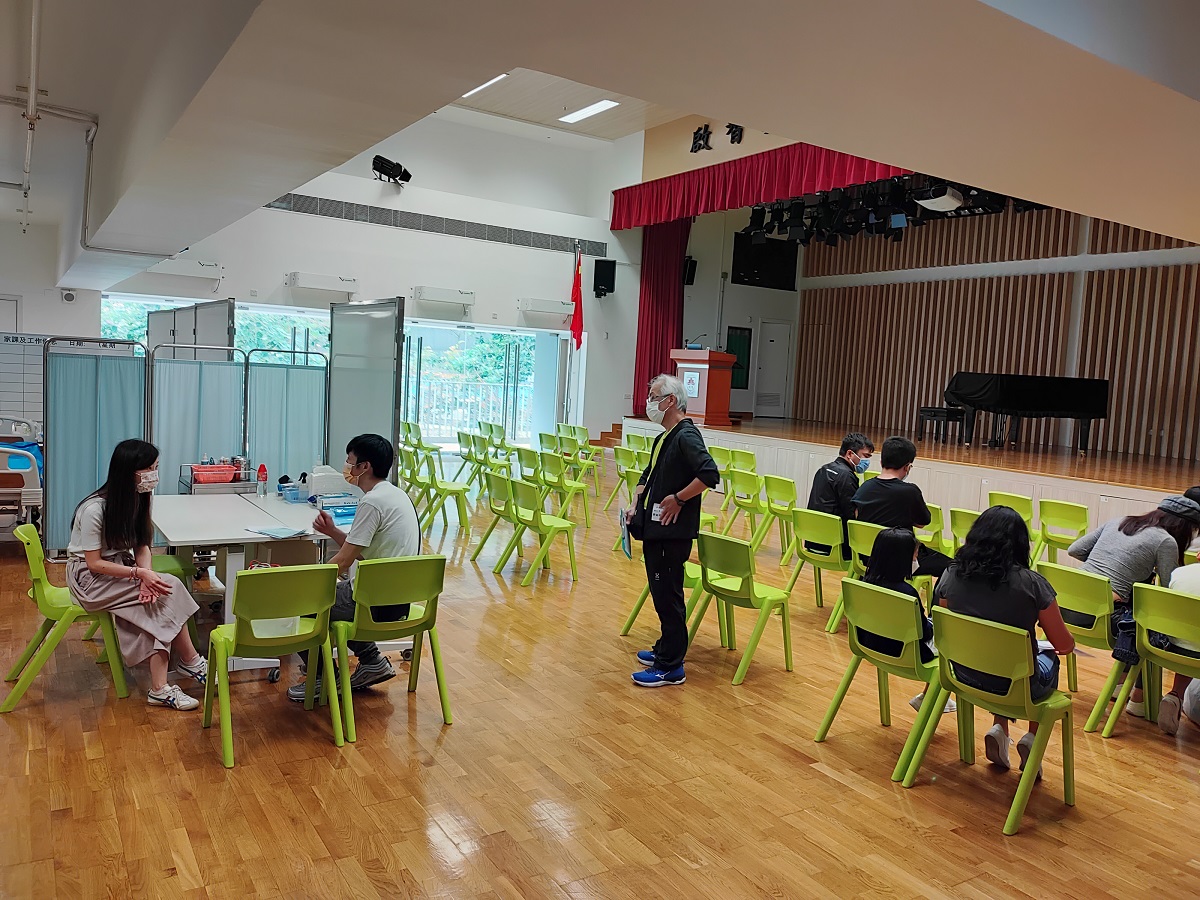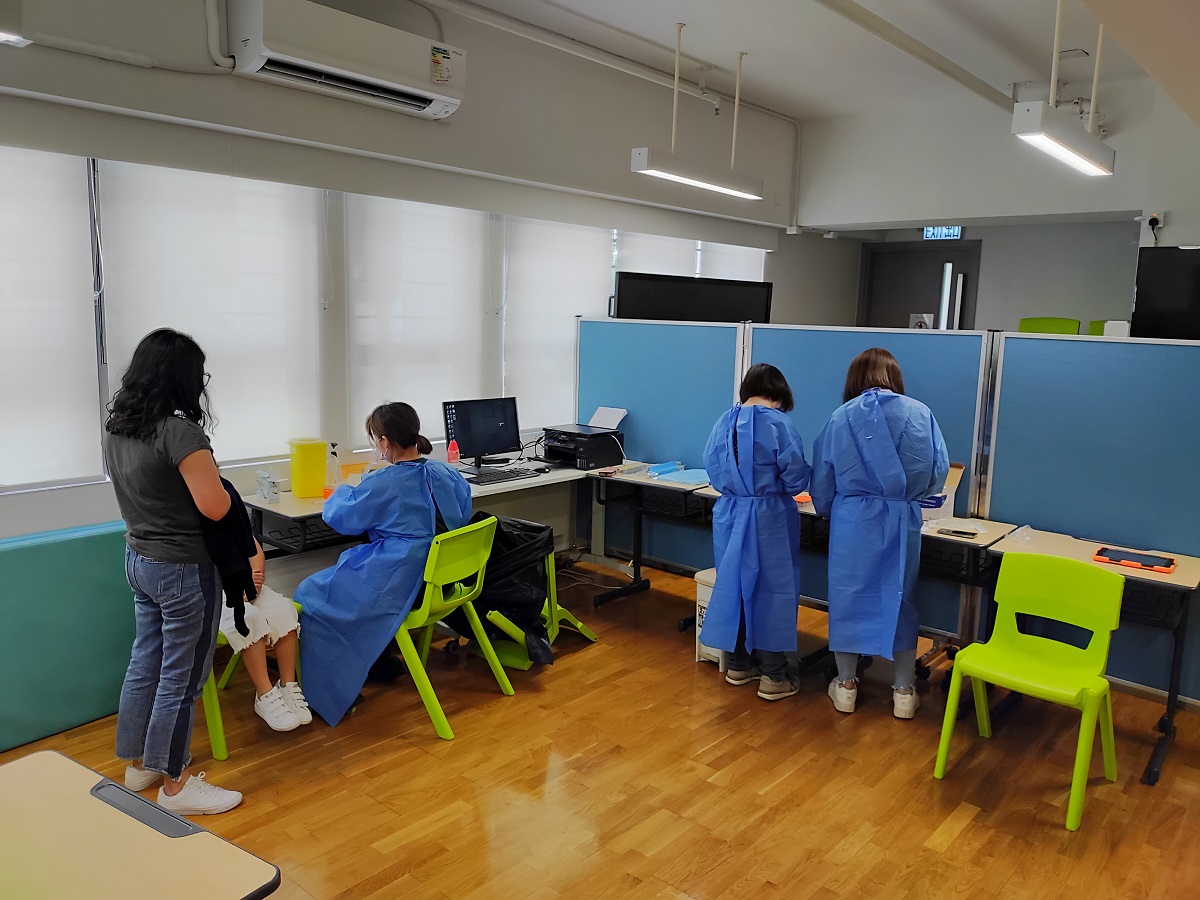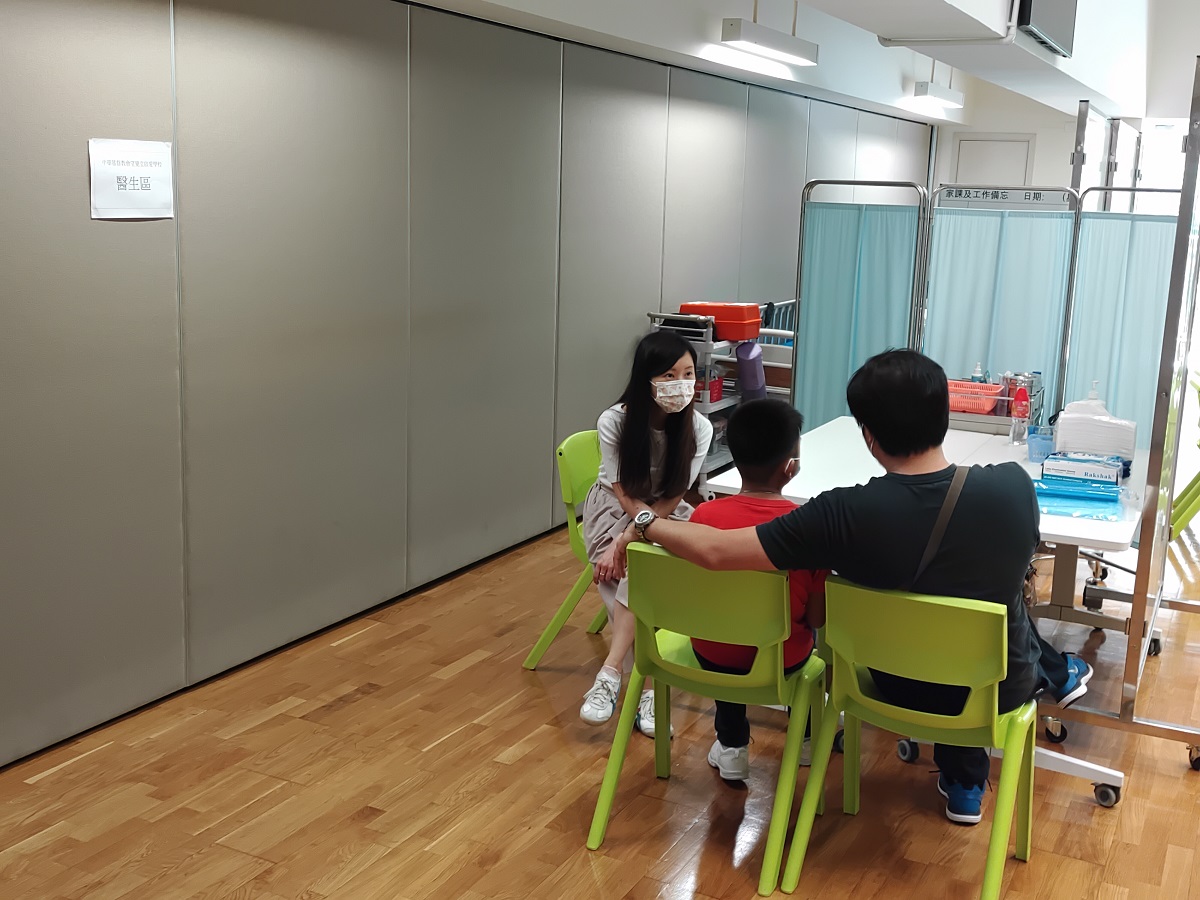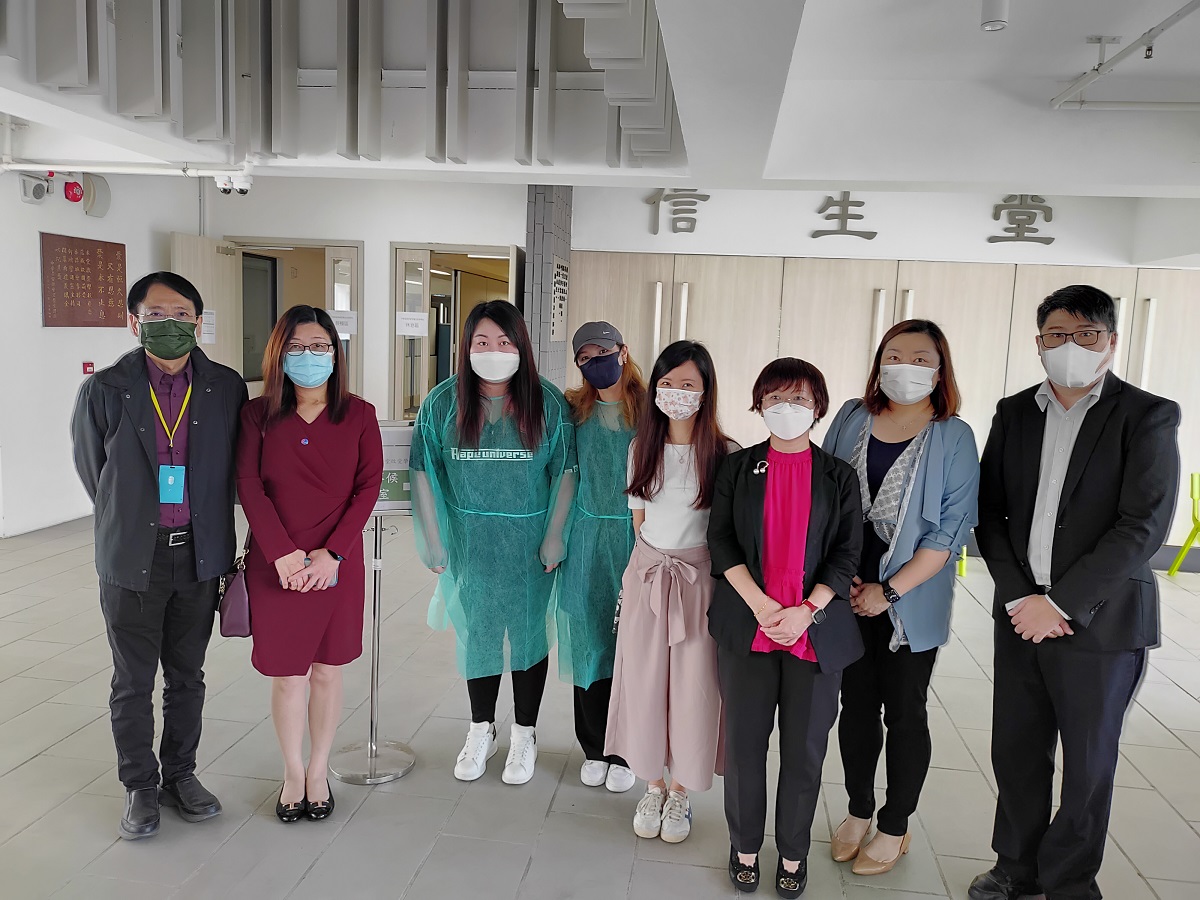 On-site vaccination service provided for boarders by volunteer medical team
Besides, we liaised actively with the "Rotary Club of Kai Tak" for sending its volunteer medical team (VMT) to administer vaccines to school boarders. For boarders with more complicated physical and medical conditions, the VMT doctors would visit them at their bedside for medical assessment and vaccination. With the collaboration of the VMT and school staff, a total of about 160 doses of vaccine were administered to the boarders, students, parents and staff of schools from 10 special schools with a boarding section between March and May 2022. What impressed us the most was the on-site vaccination of a family whose mother had two daughters, the younger being severely intellectually disabled and the elder studying in an ordinary school. Thanks to the school's thoughtful arrangement, the three of them were vaccinated together at school without a hitch. They expressed sincere gratitude for this outreach support, which saved them the trouble of going to the community vaccination centre.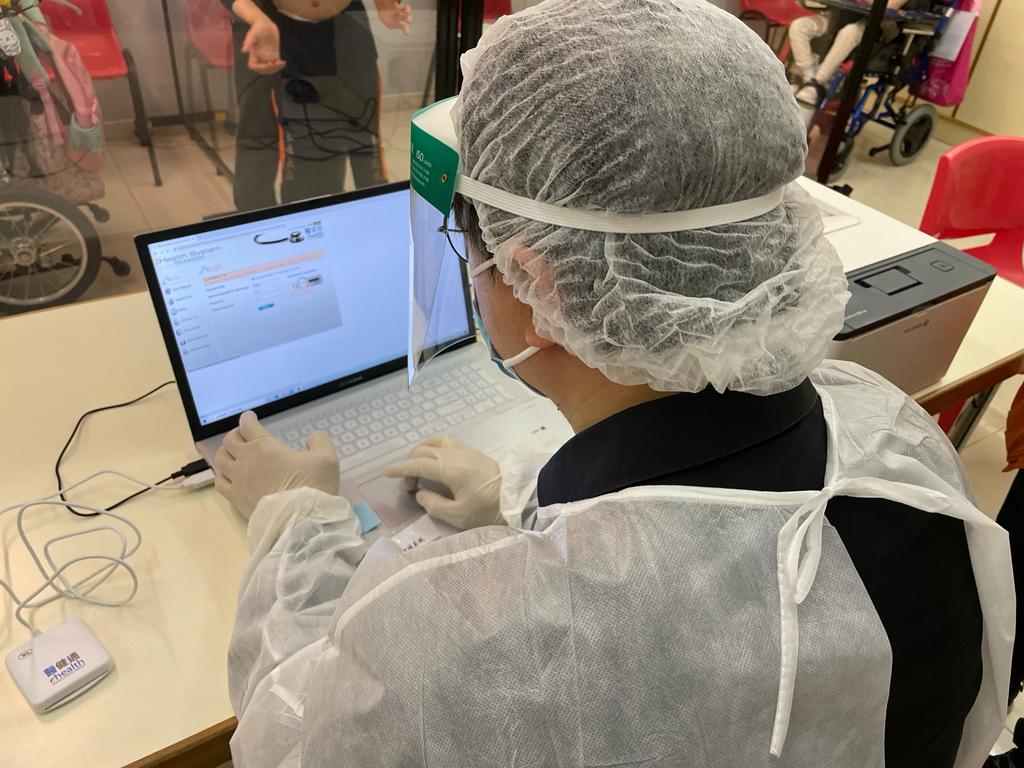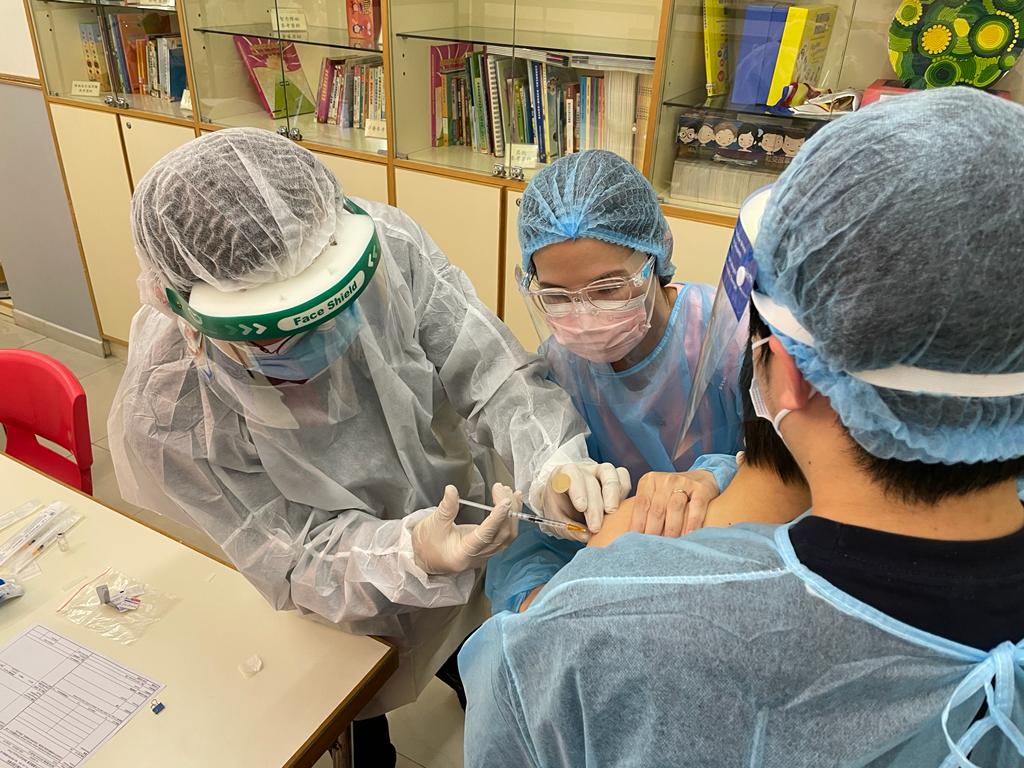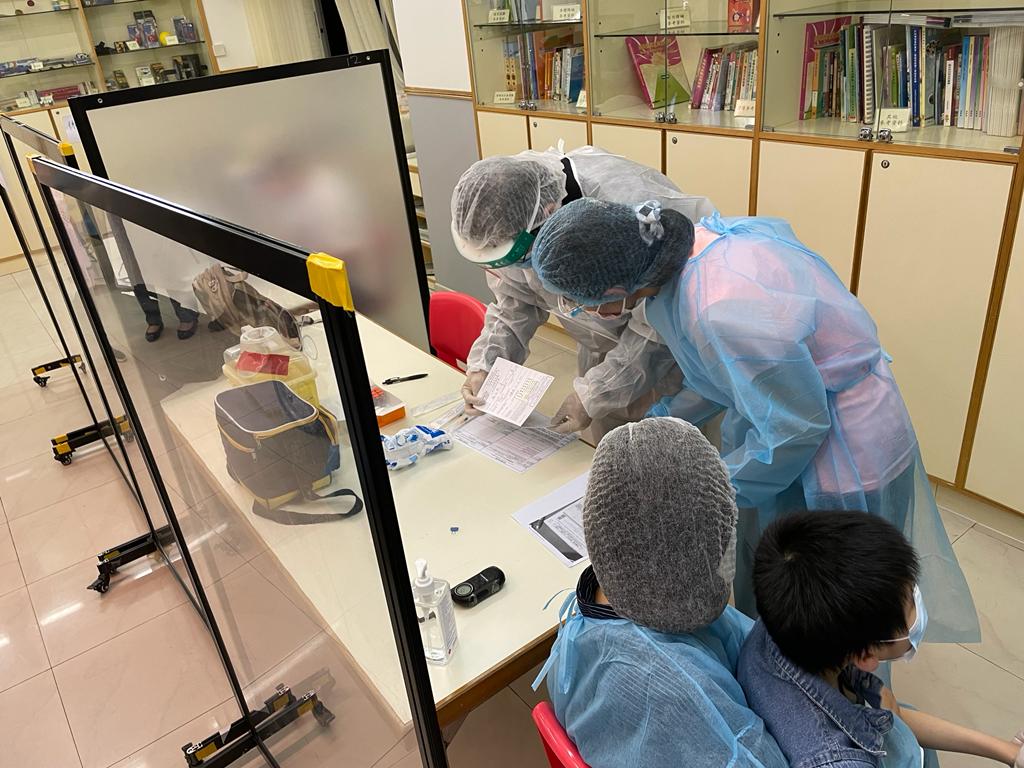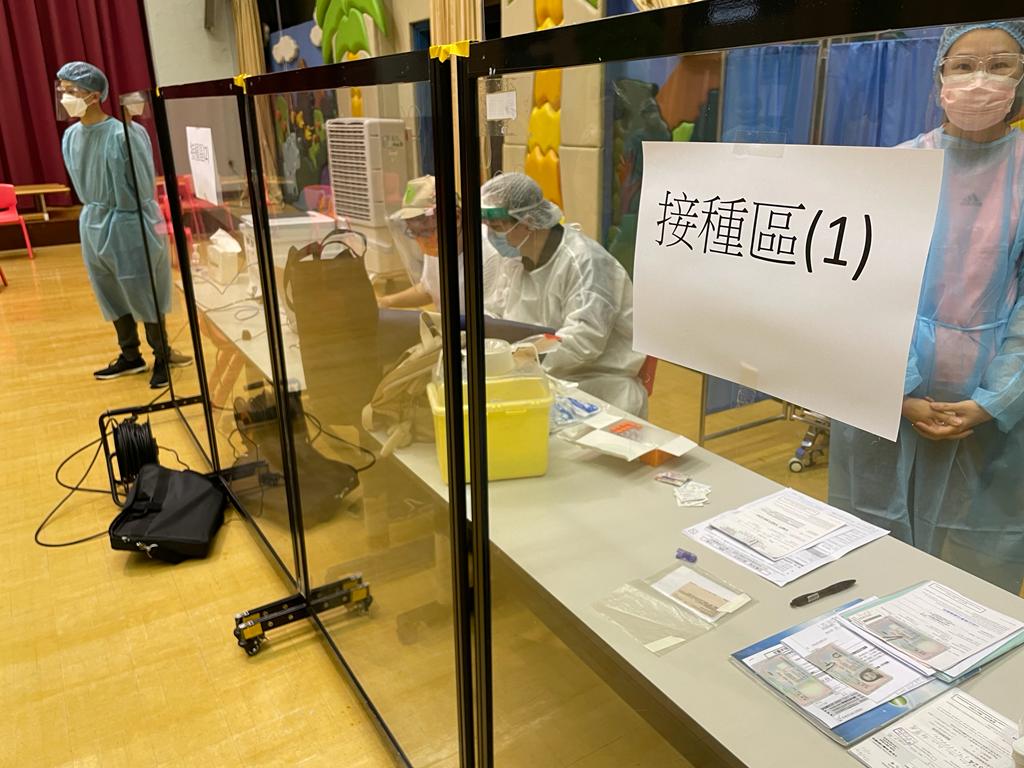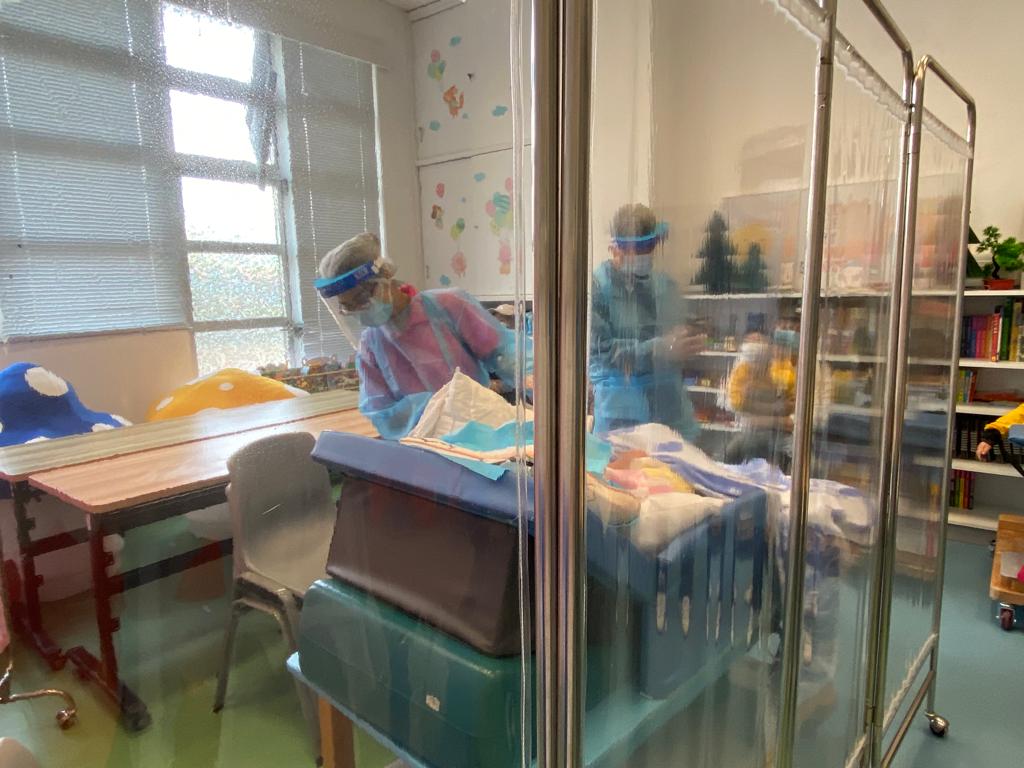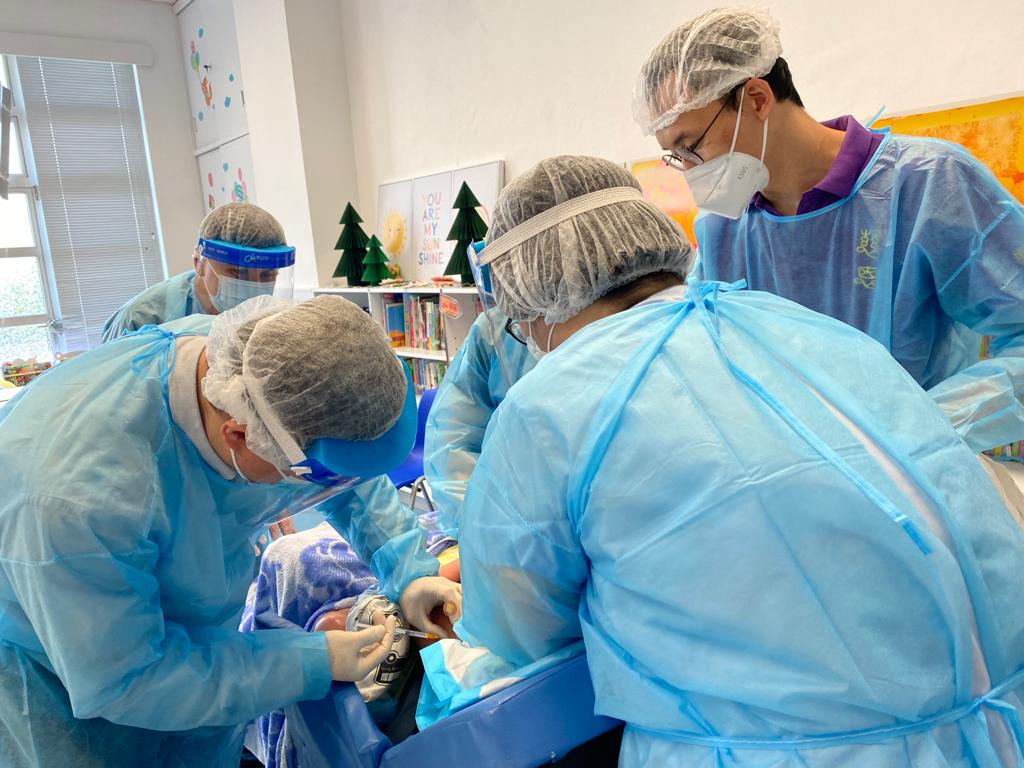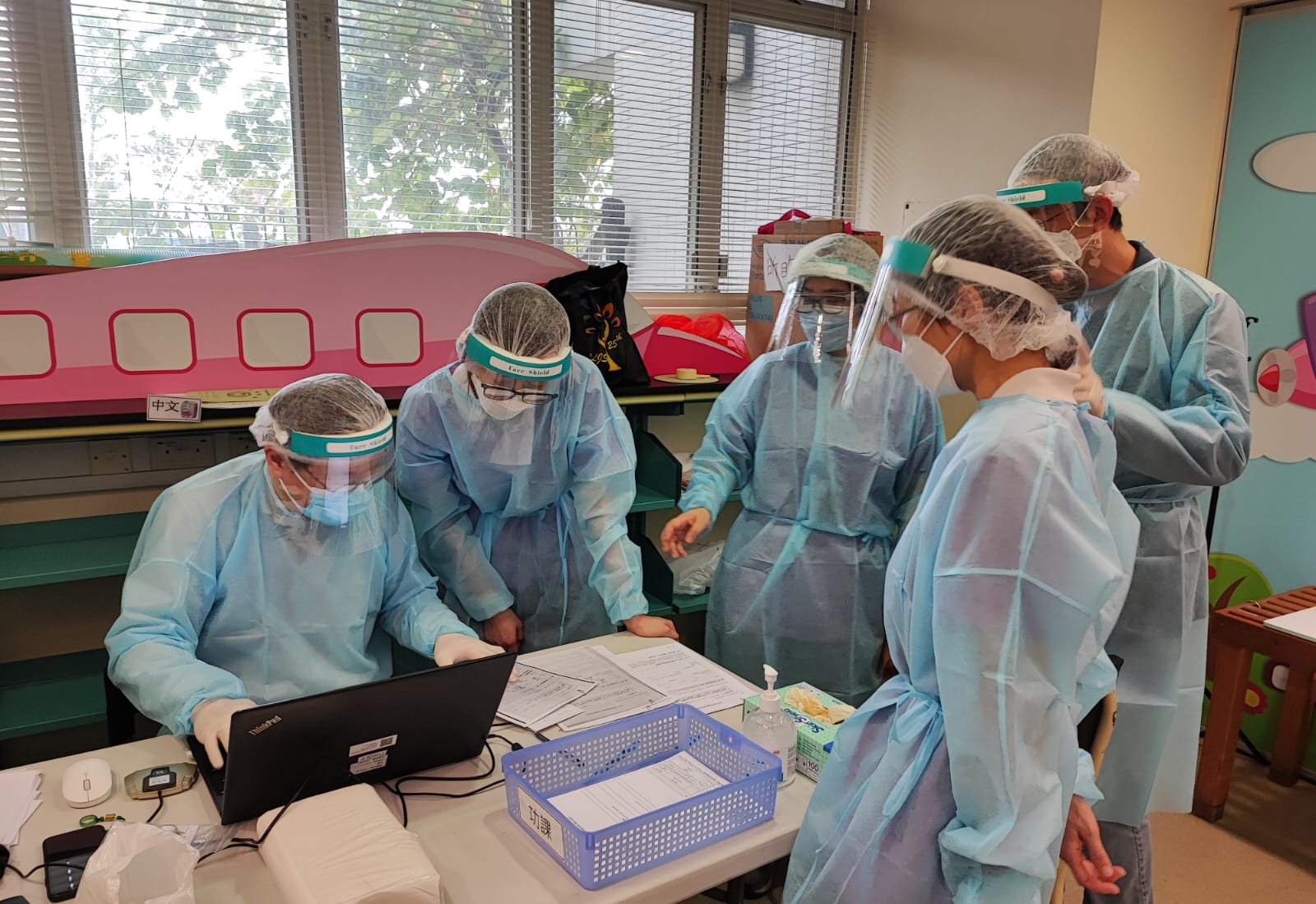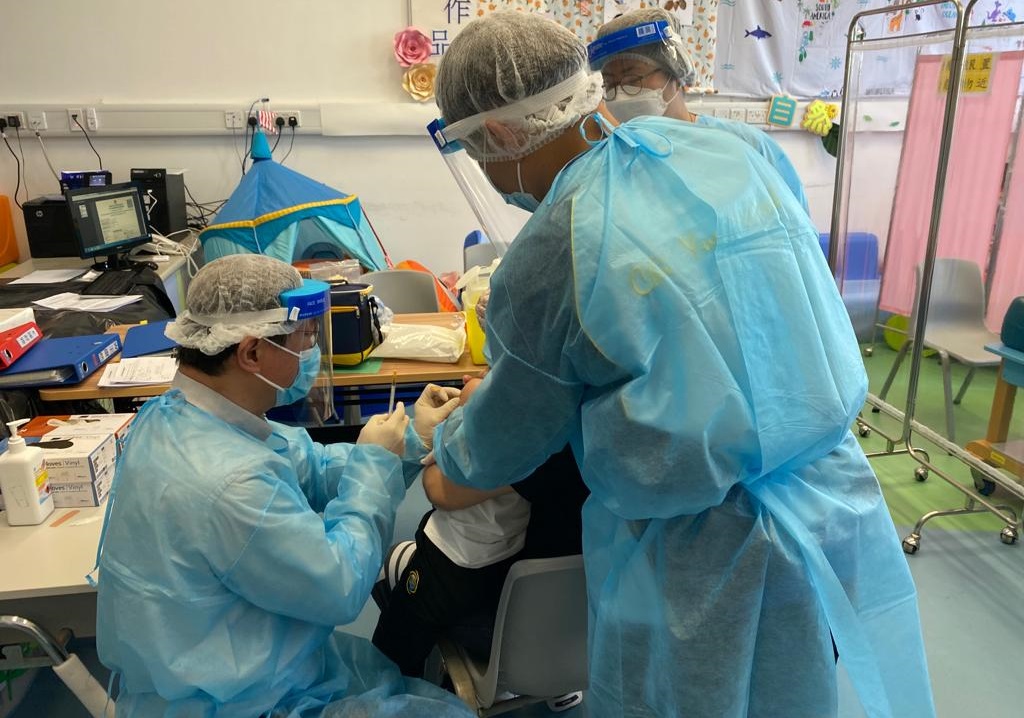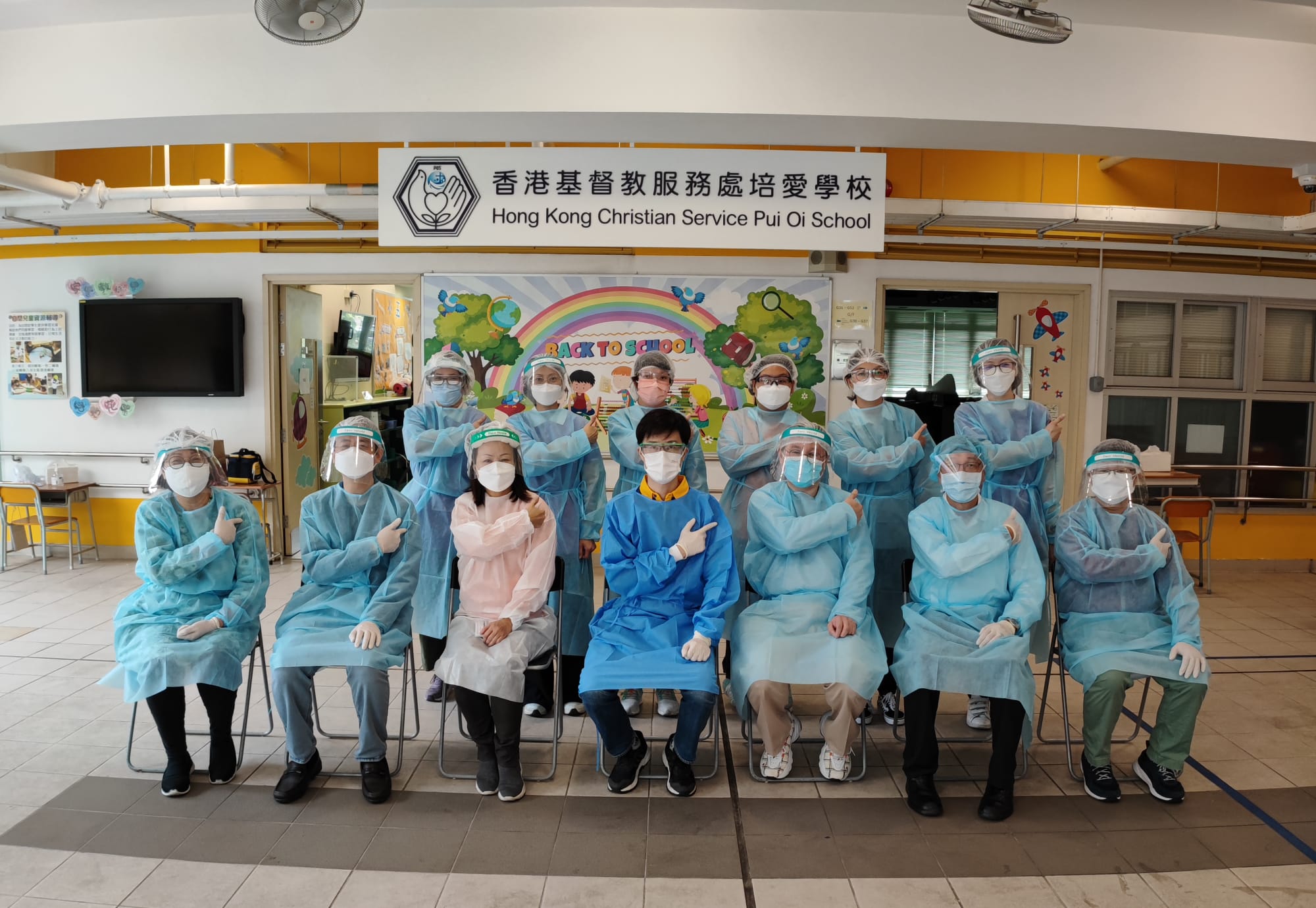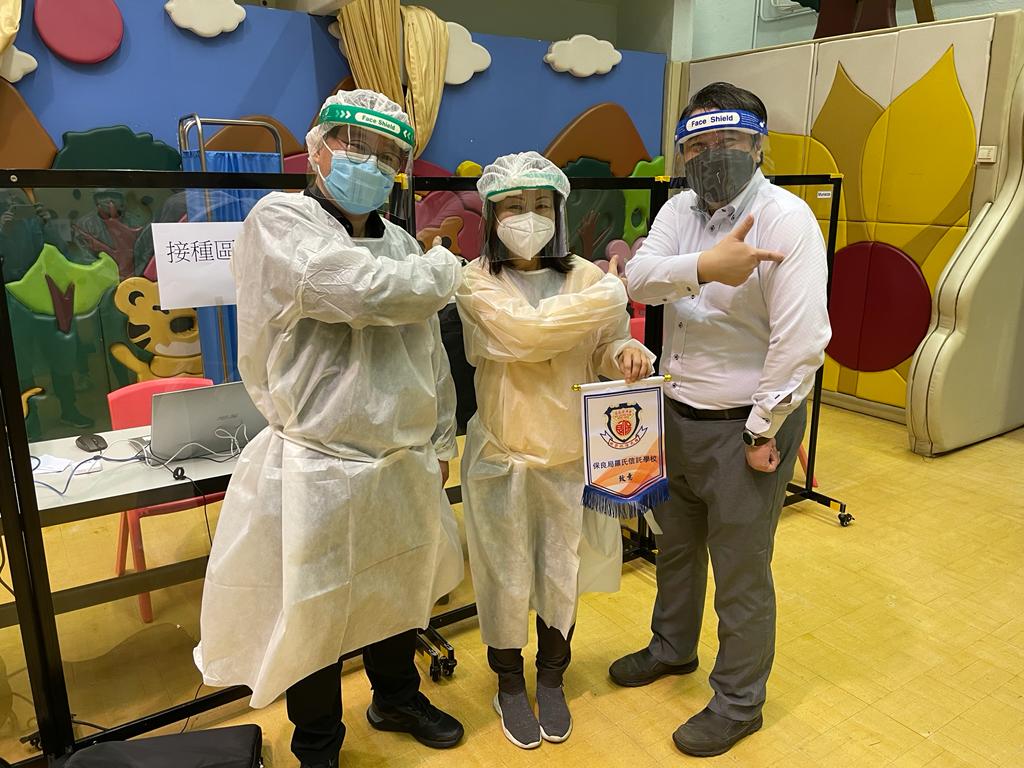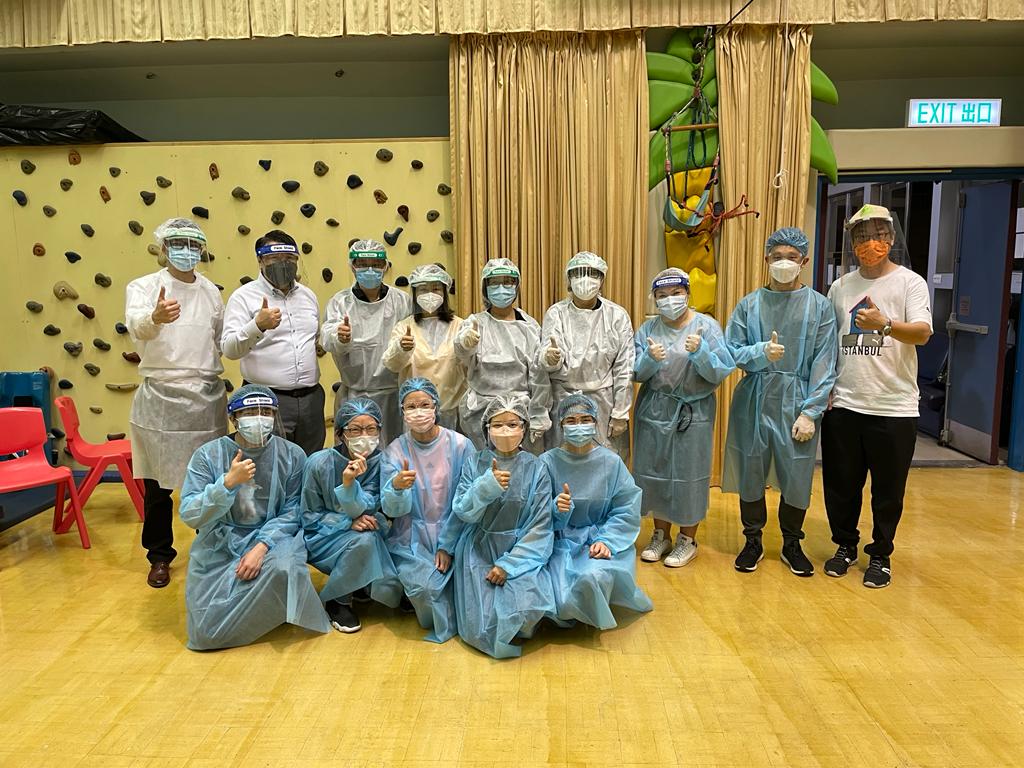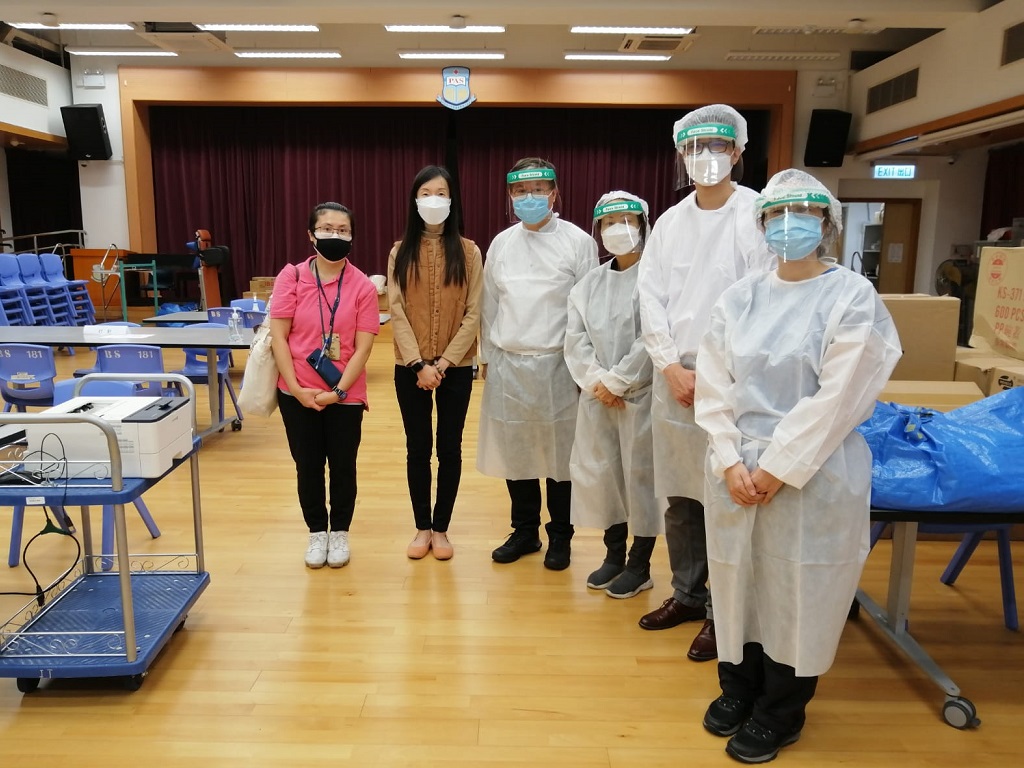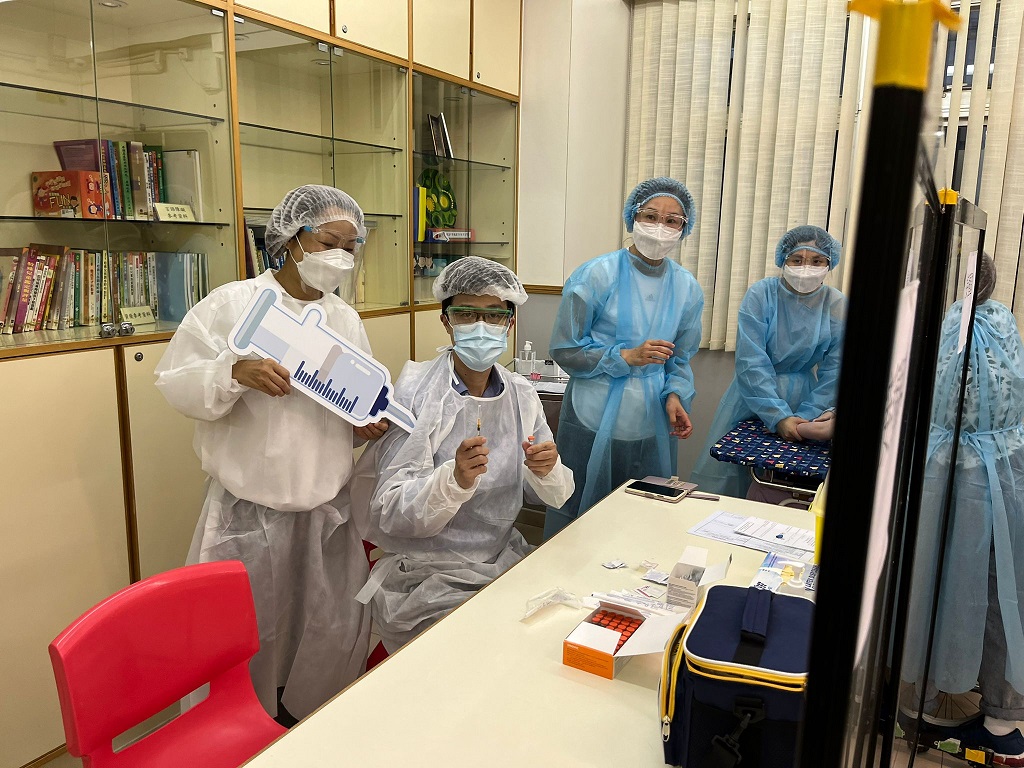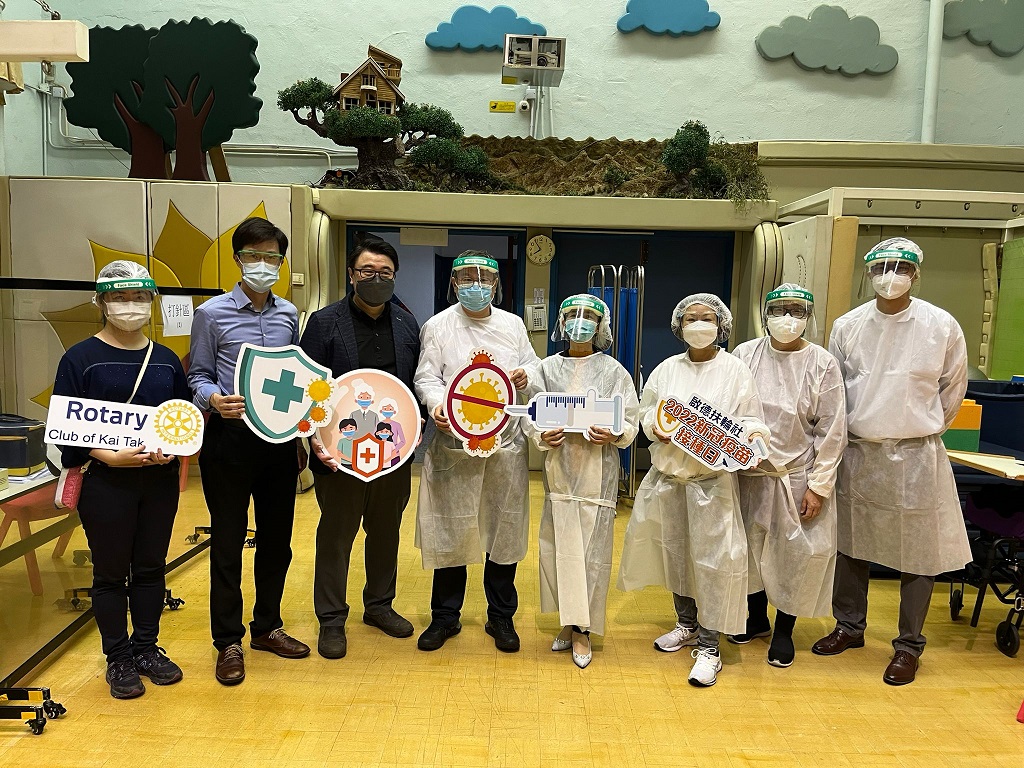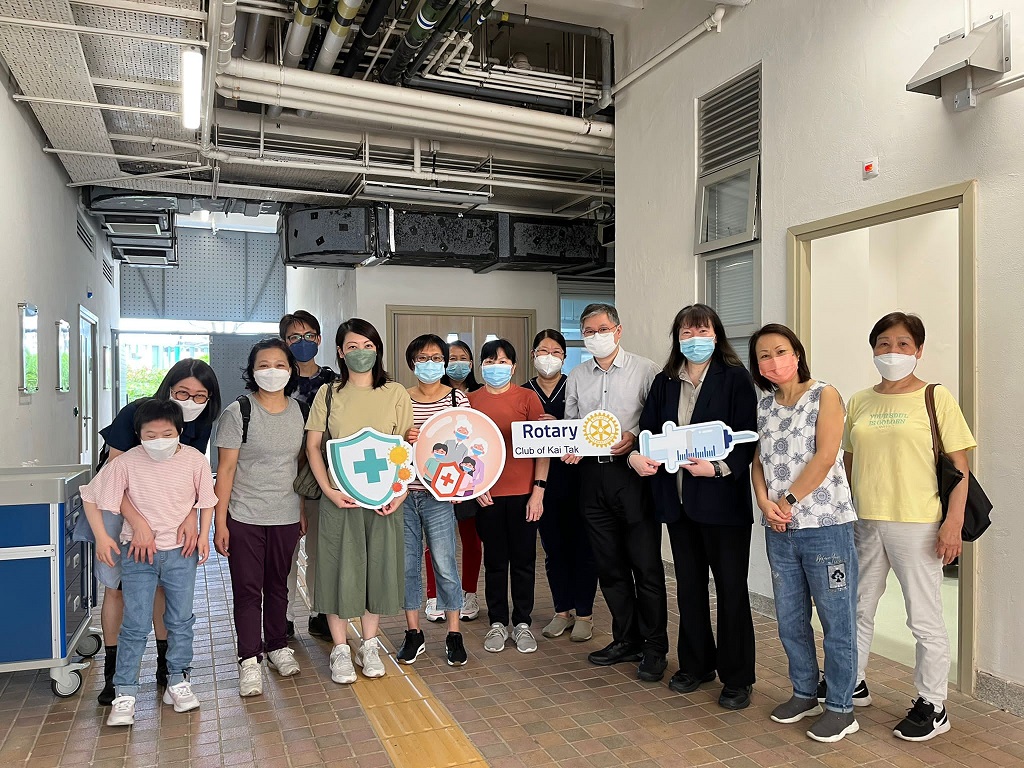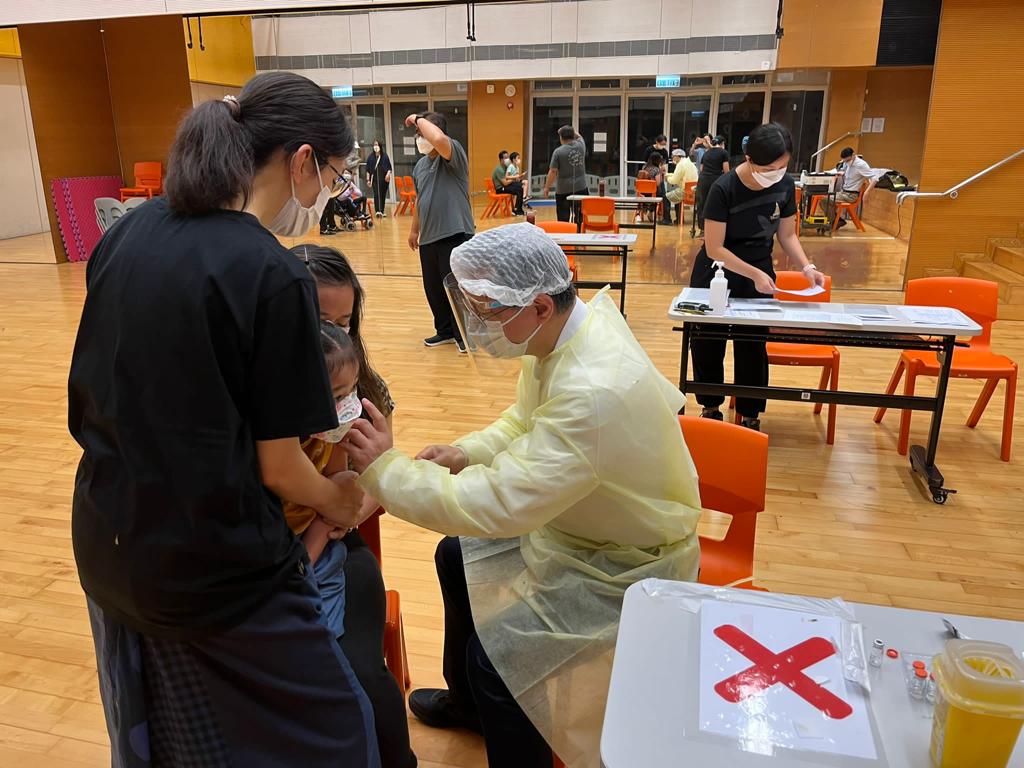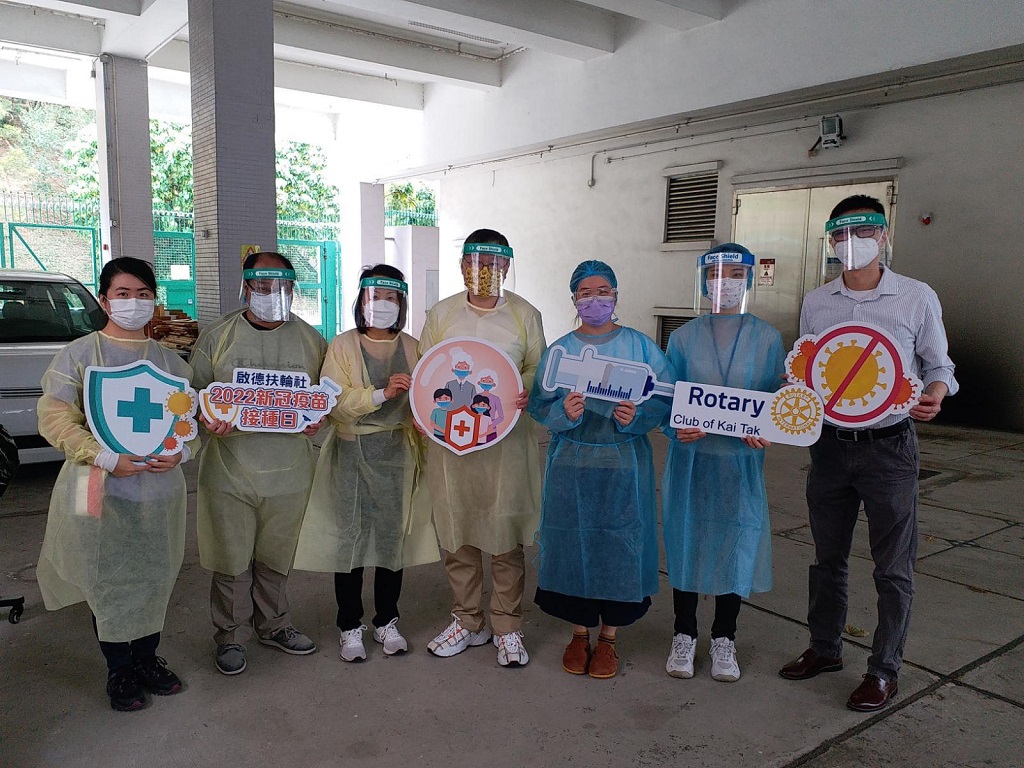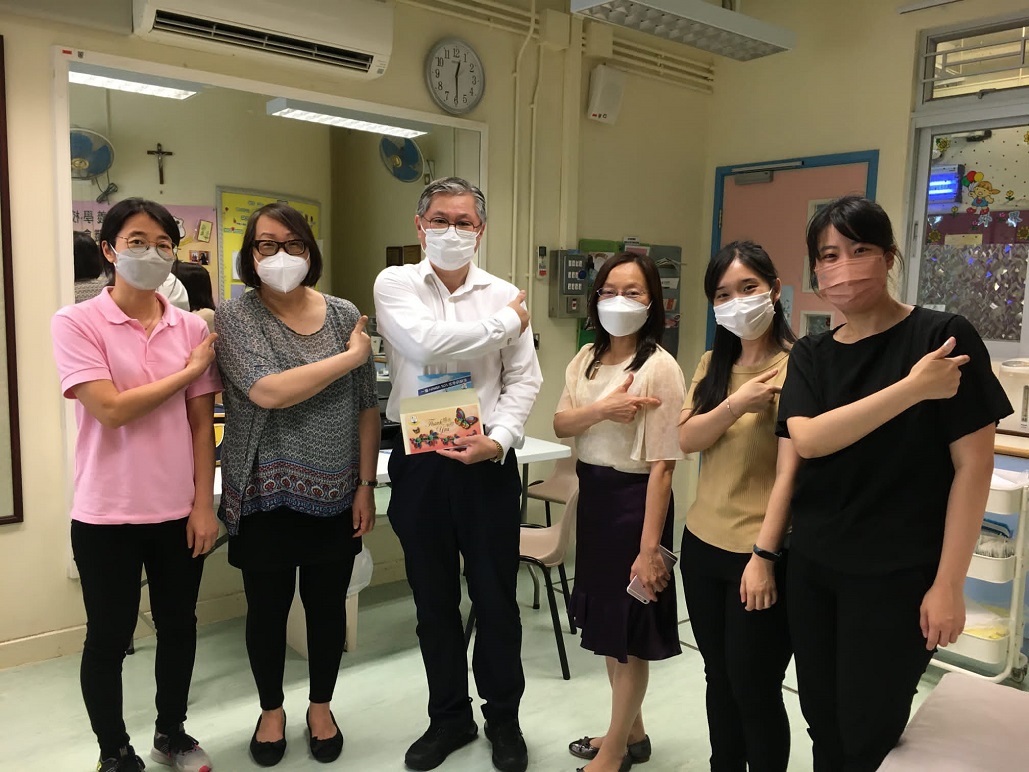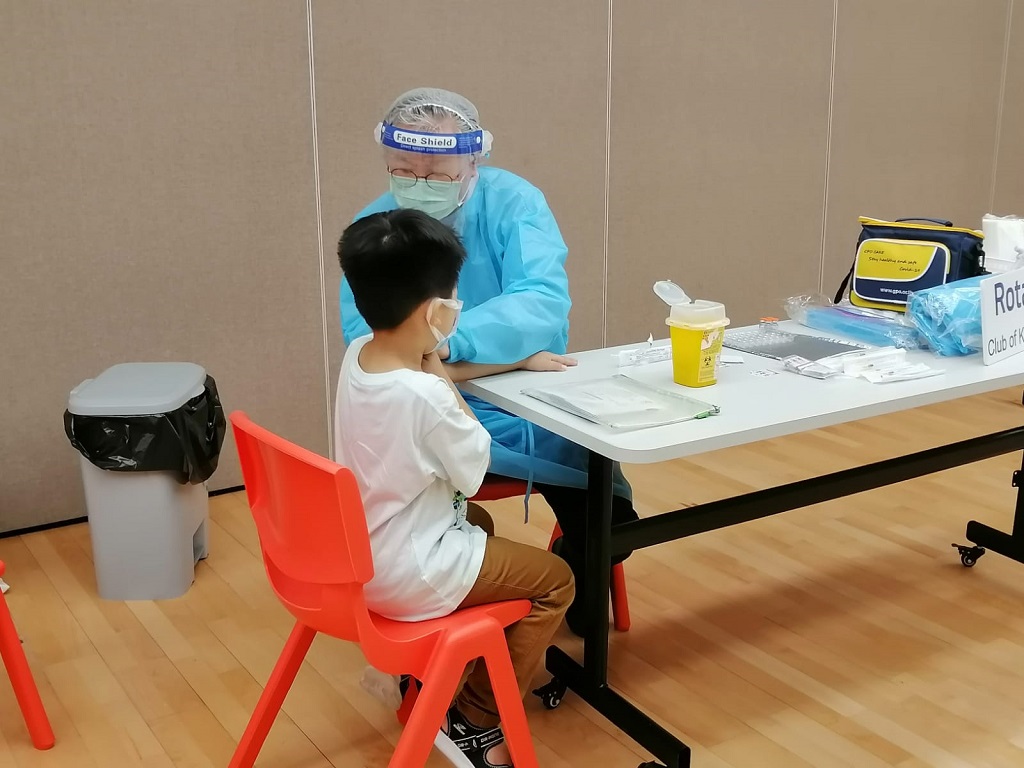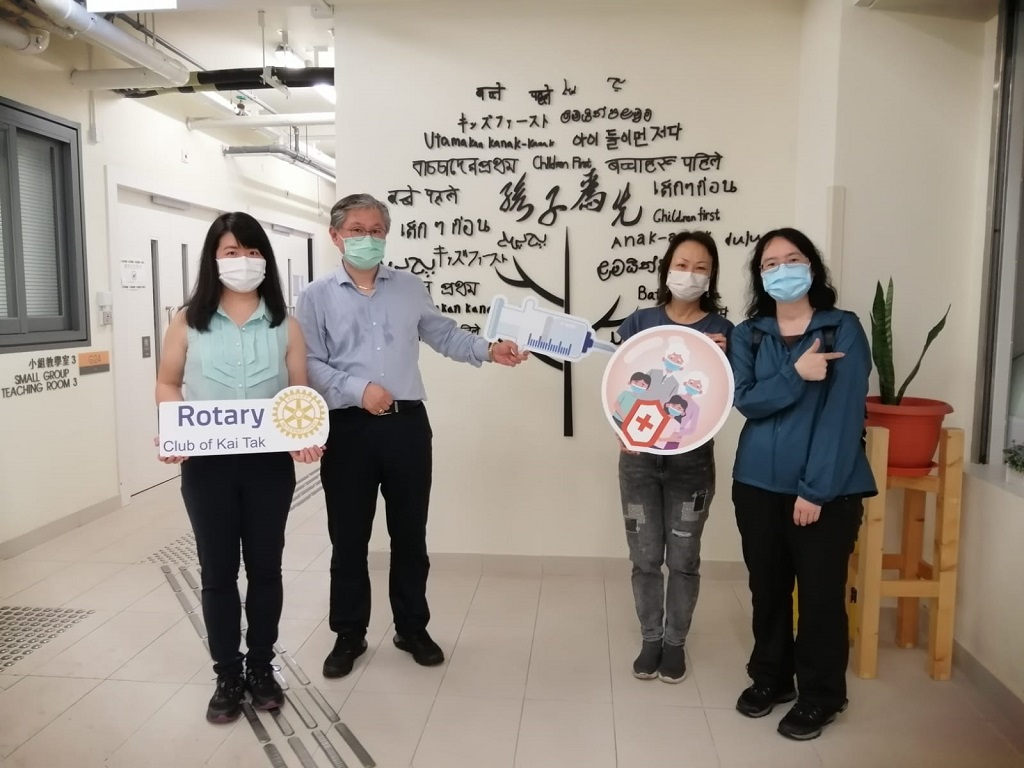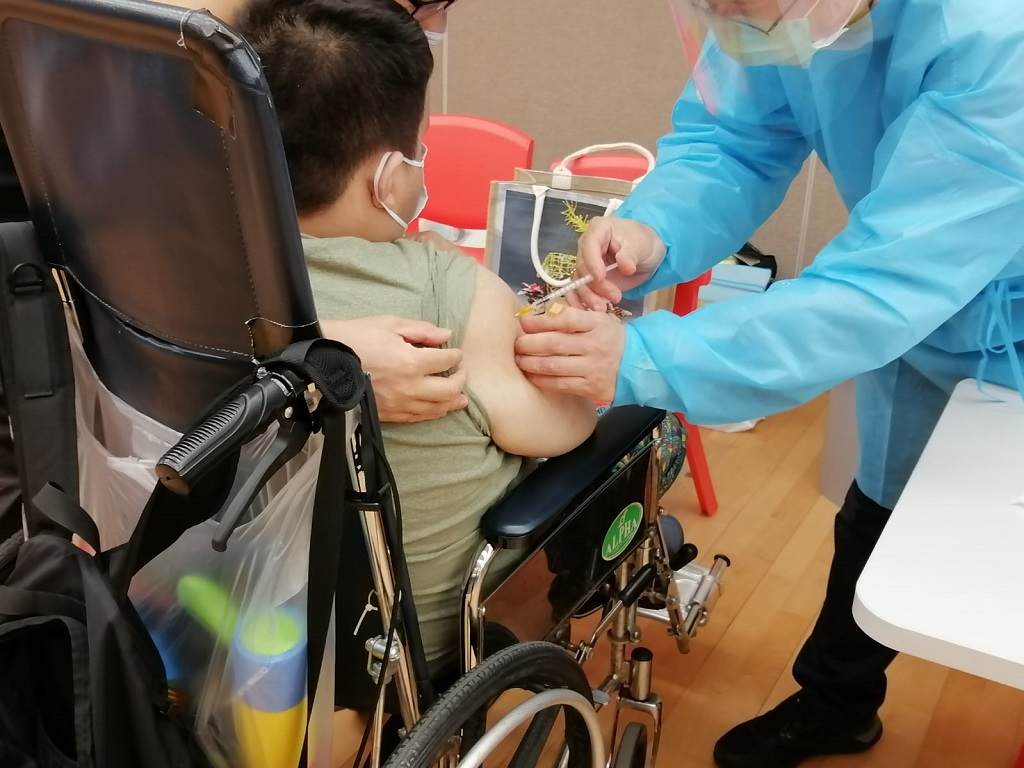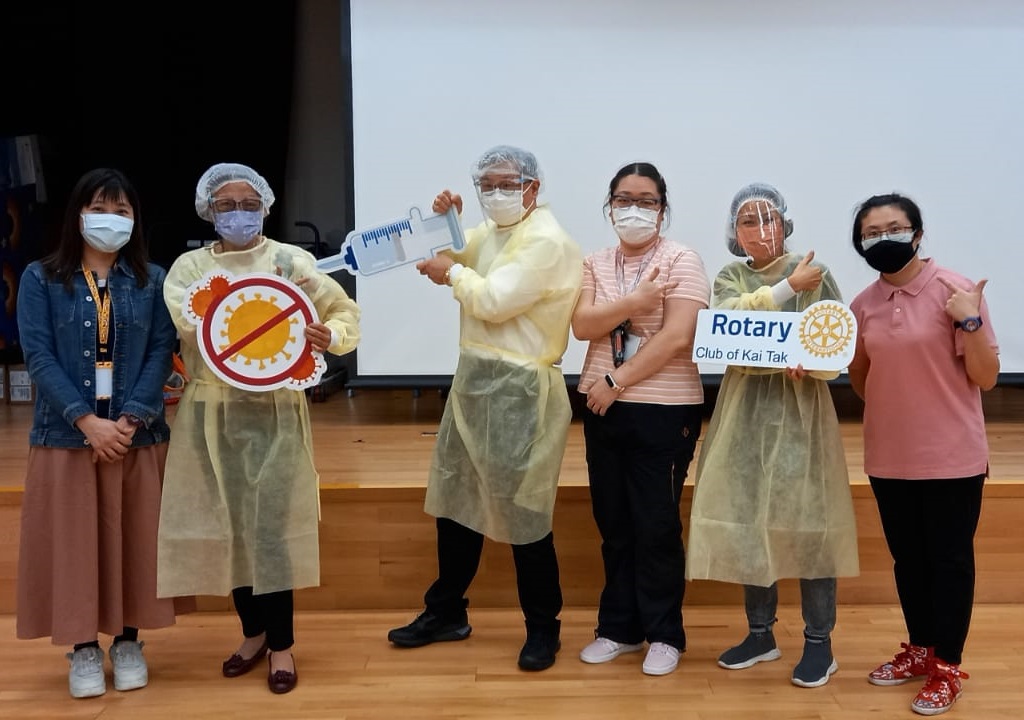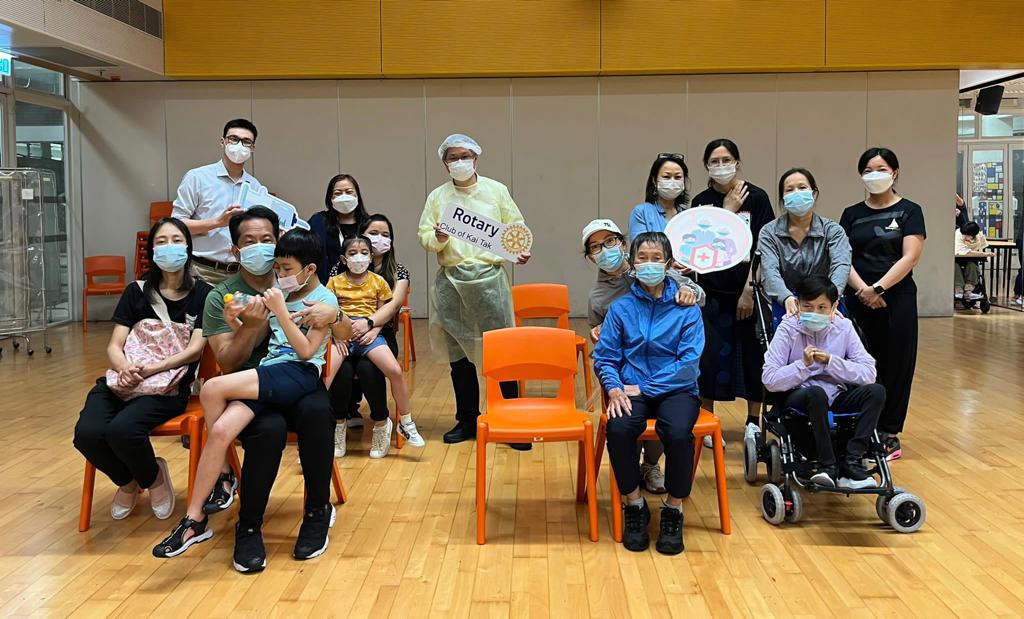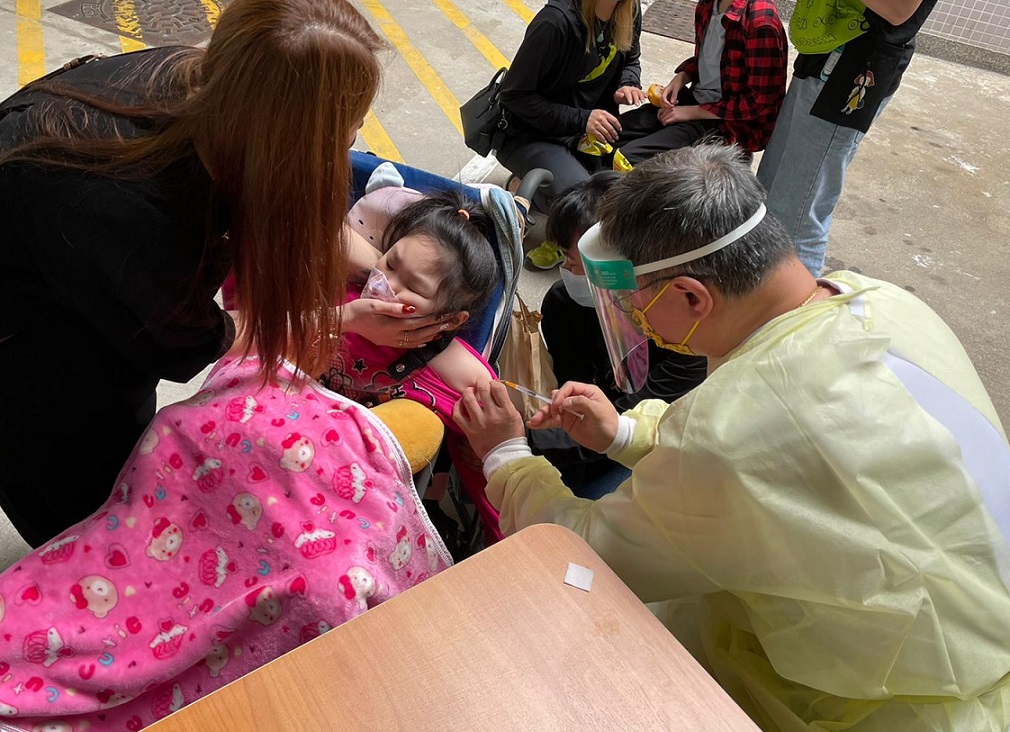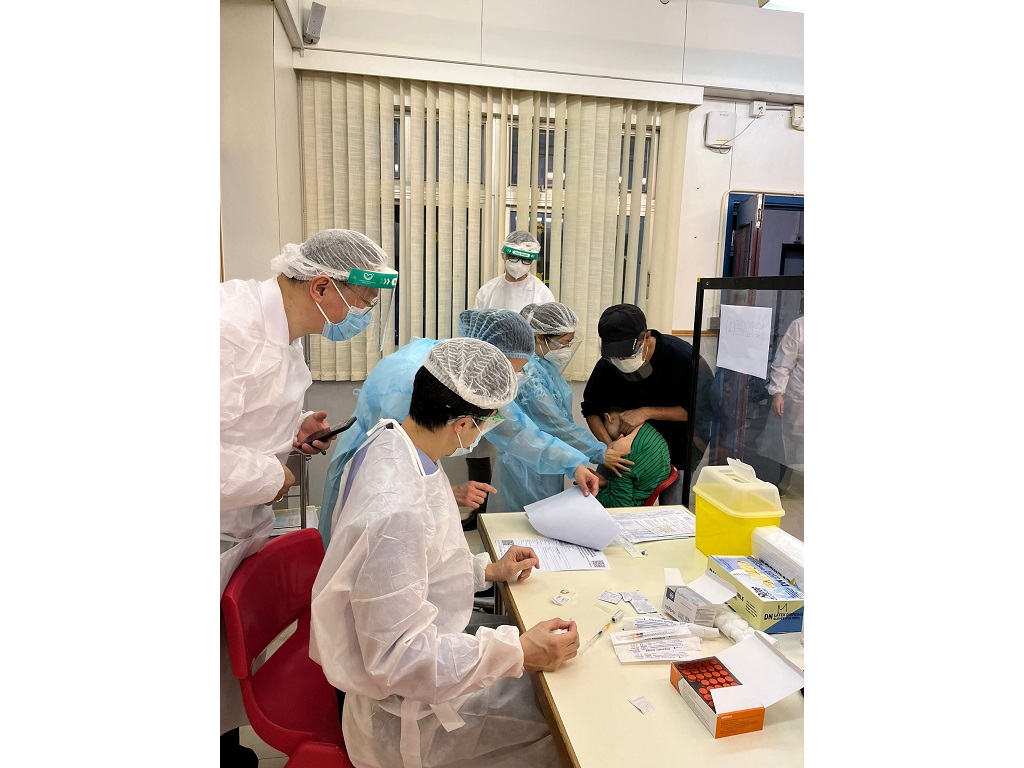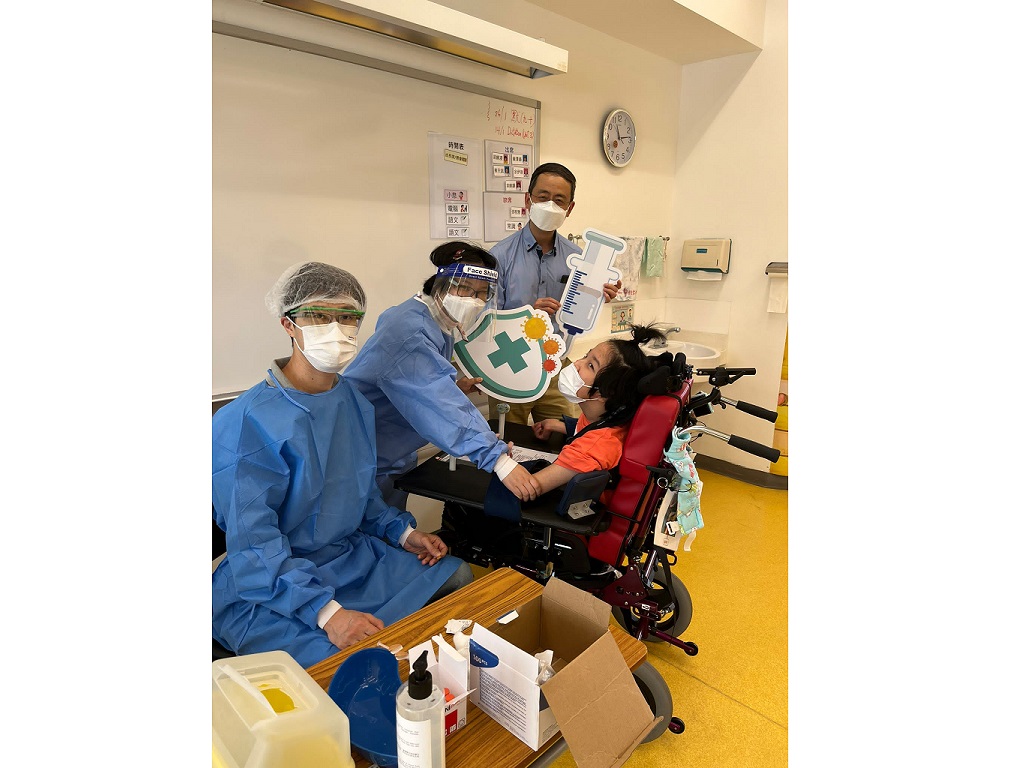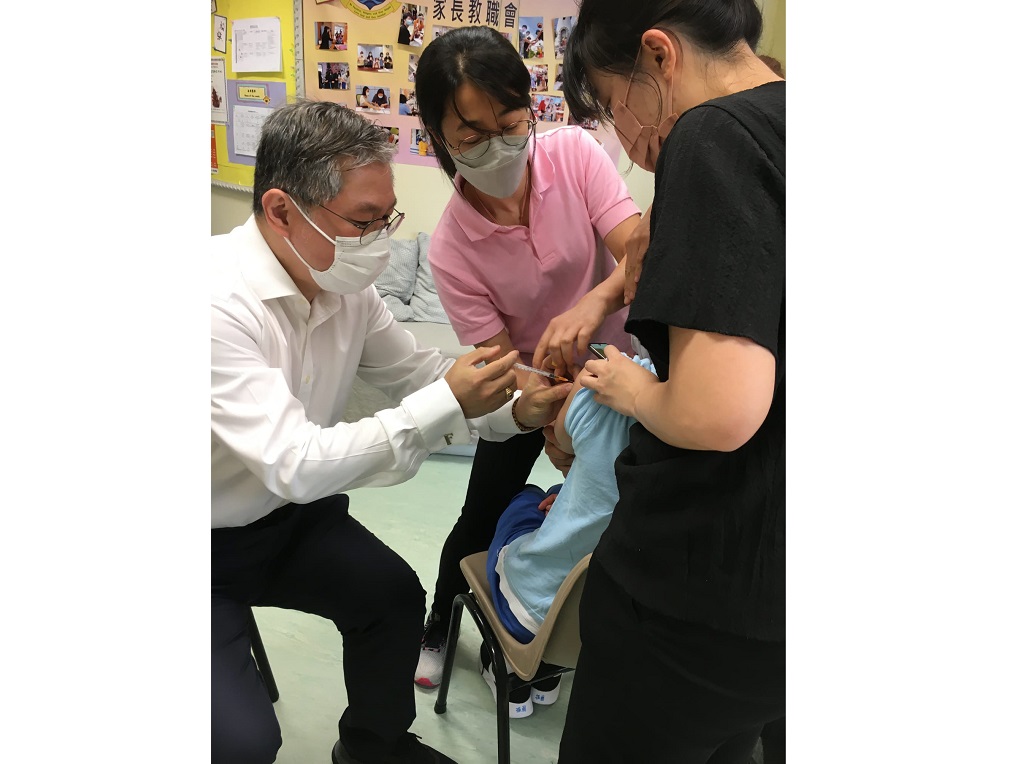 Next round of vaccination
We are keeping in touch with the HA, the CSB, doctors providing outreach services, medical teams and so forth to arrange for the next round of vaccination for special schools, so as to benefit more students, boarders and parents. We will definitely do our best to protect students through vaccination and work together to fight the epidemic, so that students will have a safe learning environment when face-to-face classes resume. As mentioned above, owing to factors like students' physical conditions and medical needs, special schools face greater difficulties in promoting vaccination among students. In view of this, the EDB has adopted a multi-pronged approach to provide manifold assistance, so as to enable more special school students to get vaccinated.
(2) Distributing anti-epidemic supplies
Apart from supporting the vaccination of students in special schools, the EDB provided a total of some 16 000 sets of anti-epidemic supplies, which included COVID-19 rapid antigen test (RAT) kits, N95 face masks and protective gowns, to 23 aided special schools with a boarding section in February and March 2022.
Besides, we have also mobilised our staff to help distribute 13 000 RAT kits and 25 000 face masks donated by various parties, so that these anti-epidemic supplies can be made available to staff of special schools' boarding sections promptly, thereby reducing the risk of virus transmission in the boarding sections and protecting the health of boarders and staff.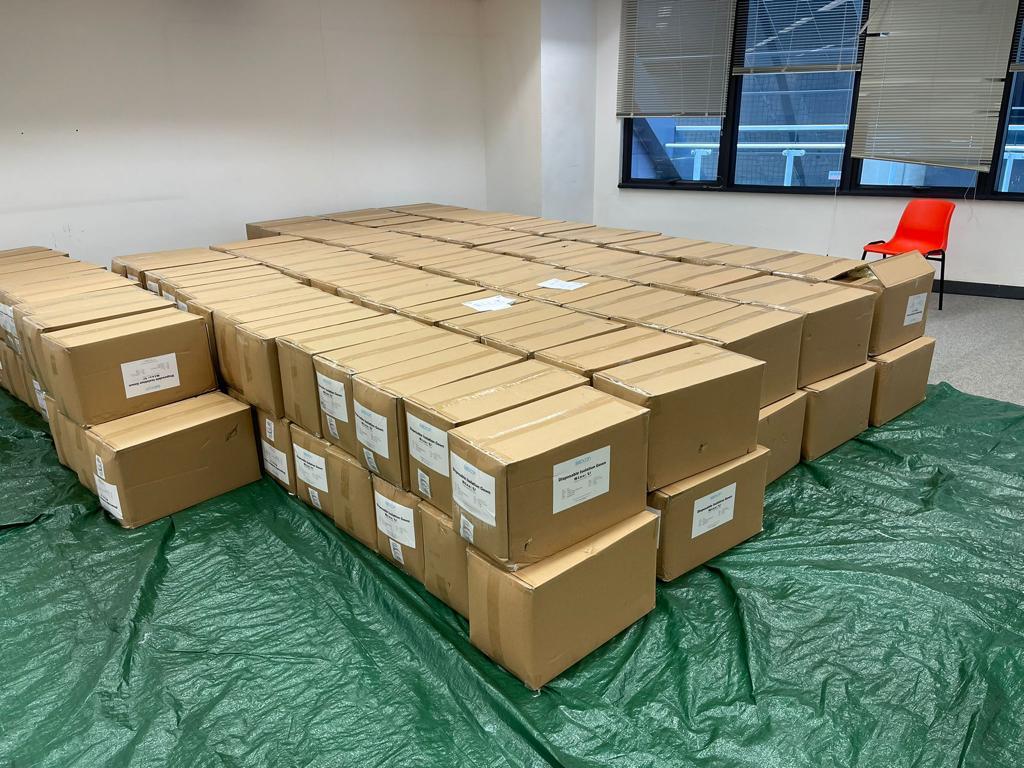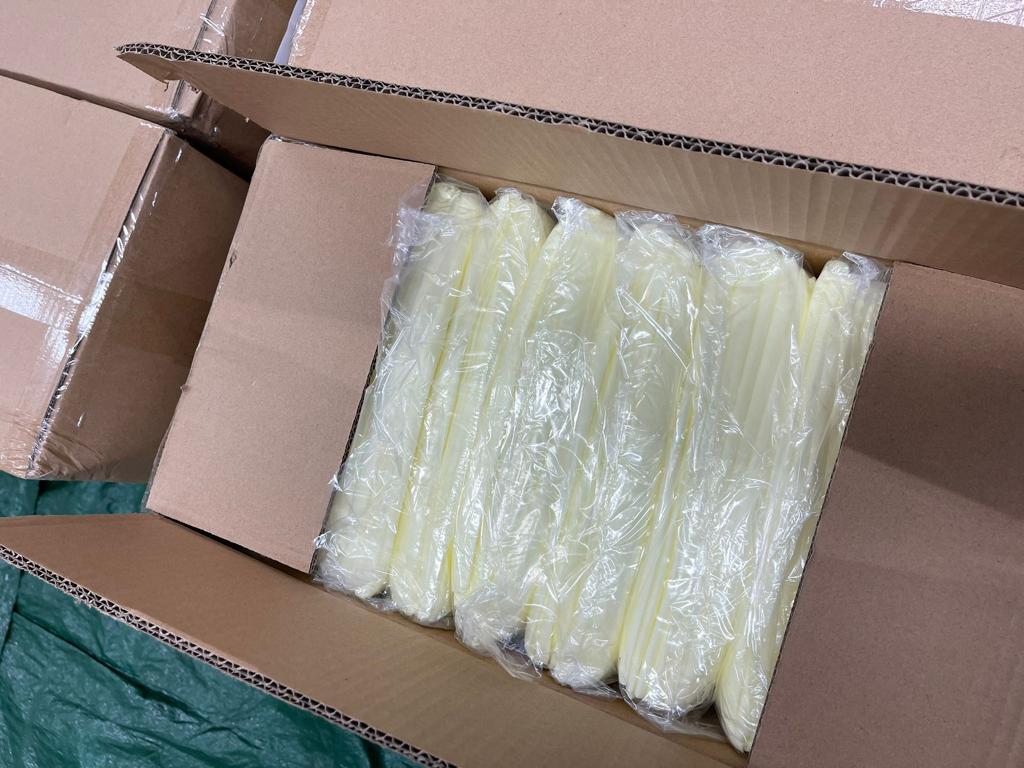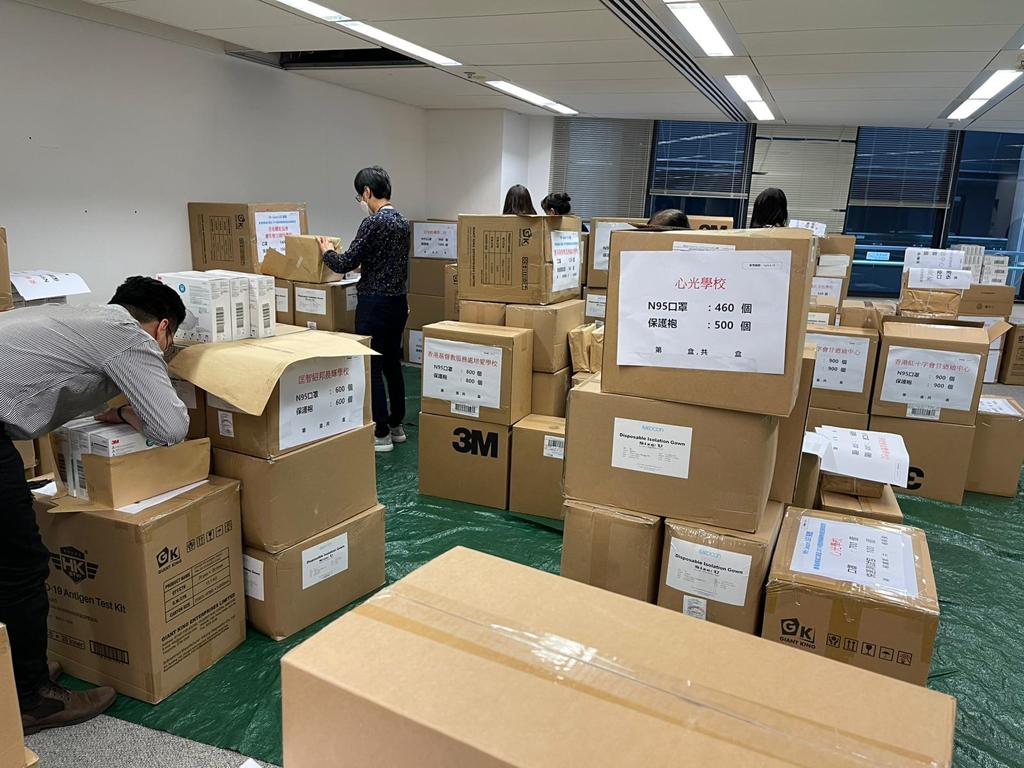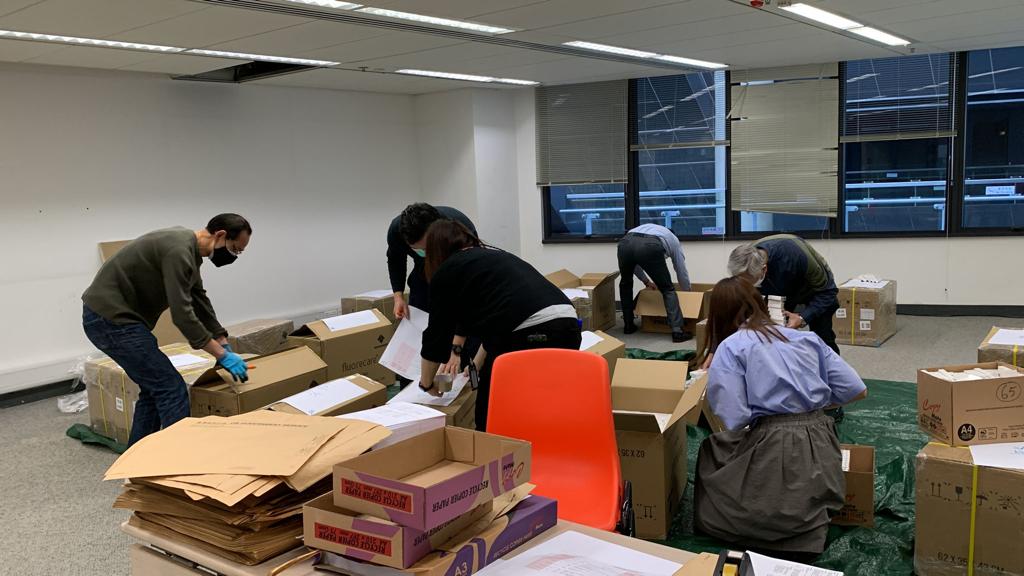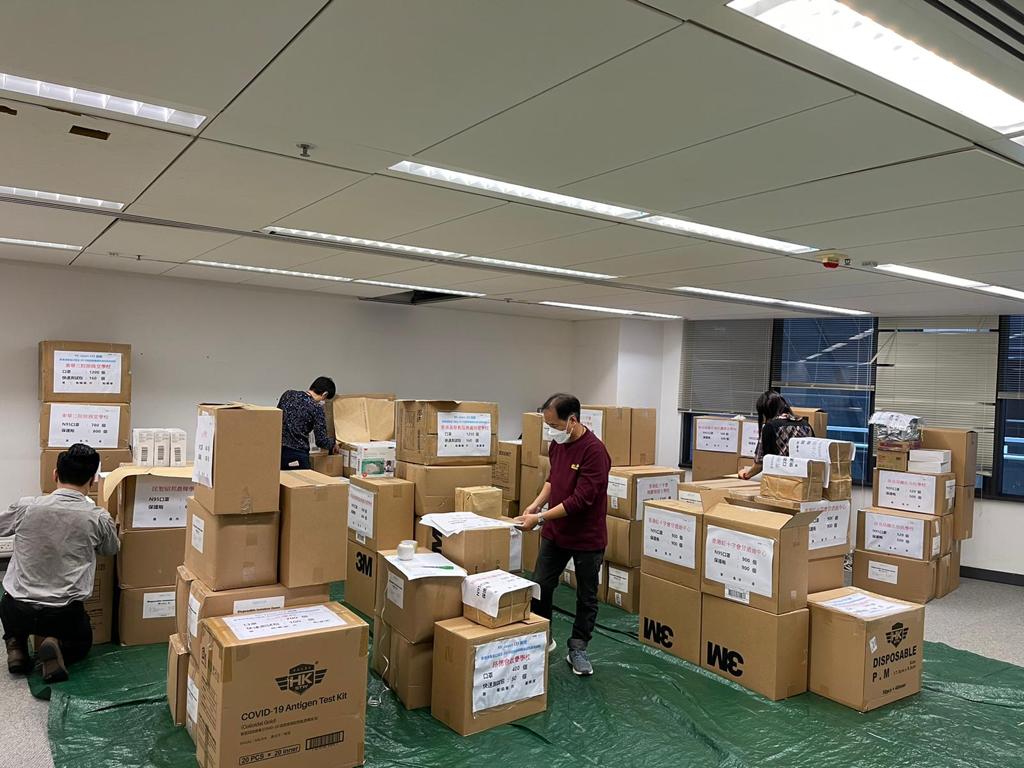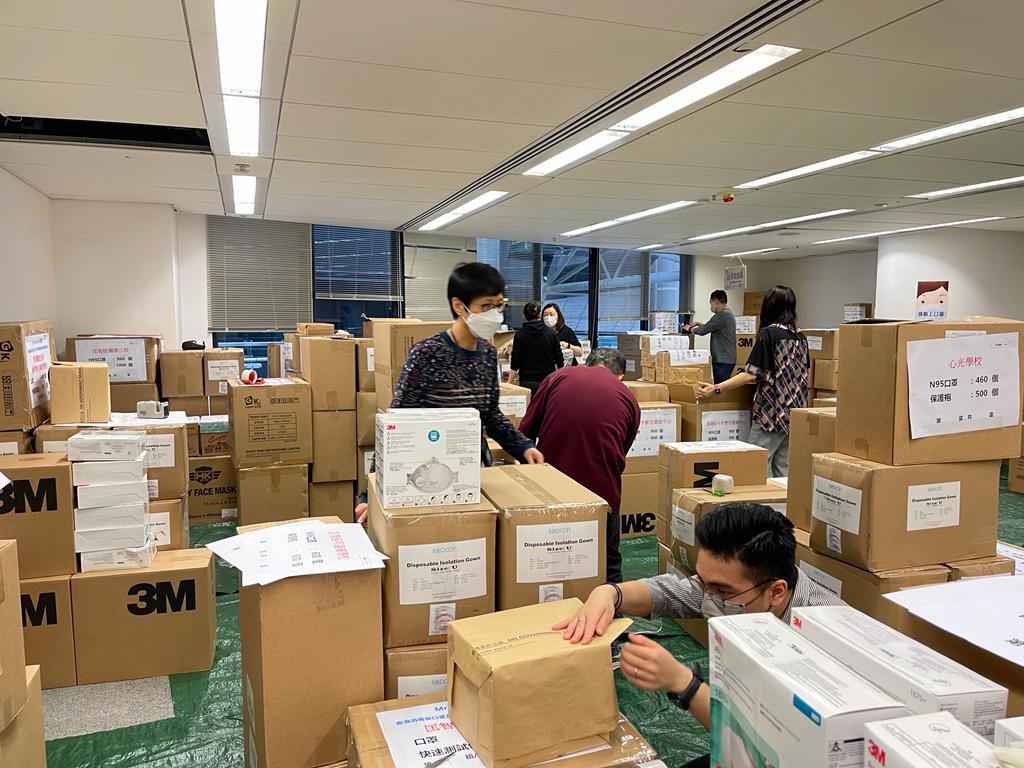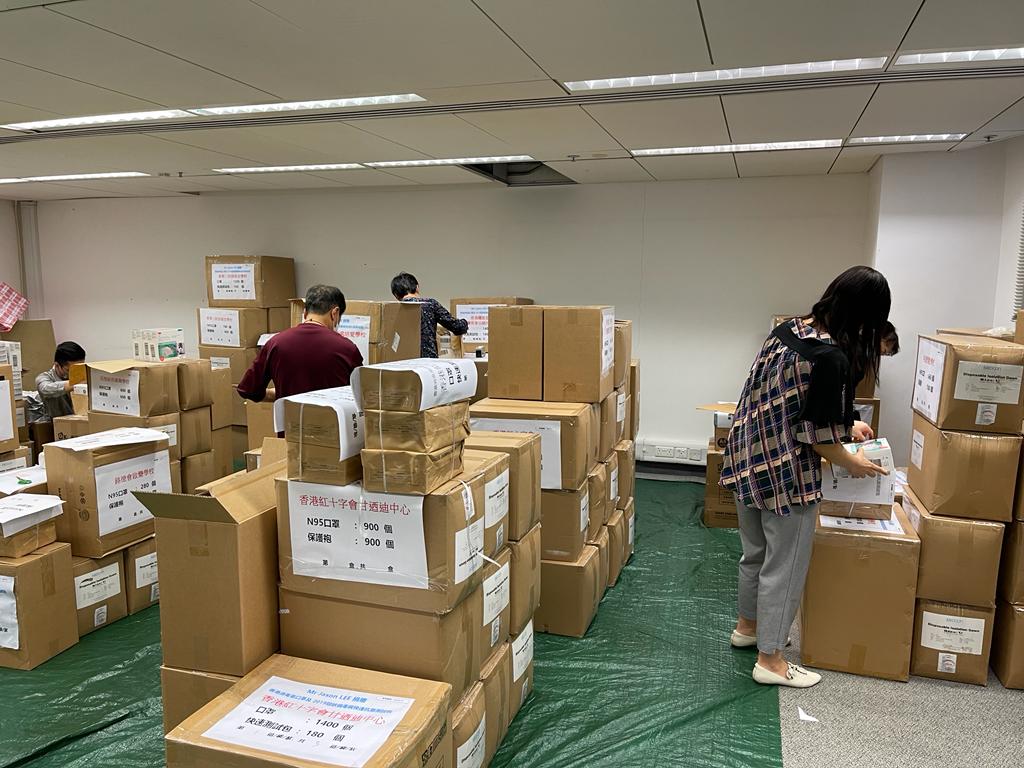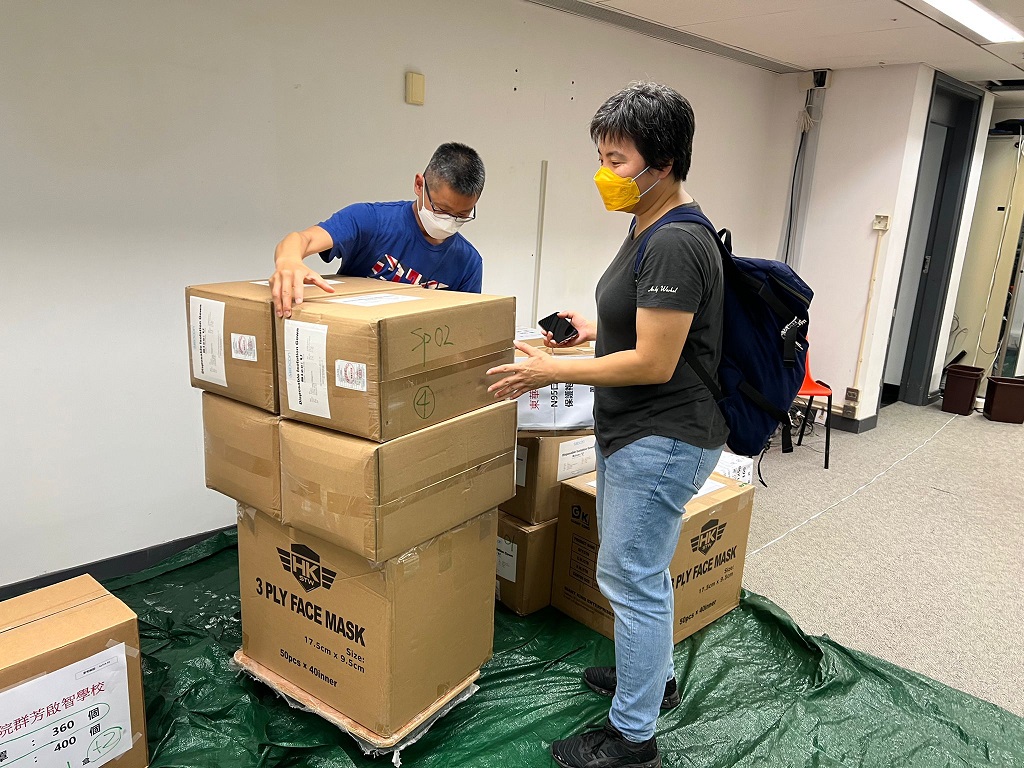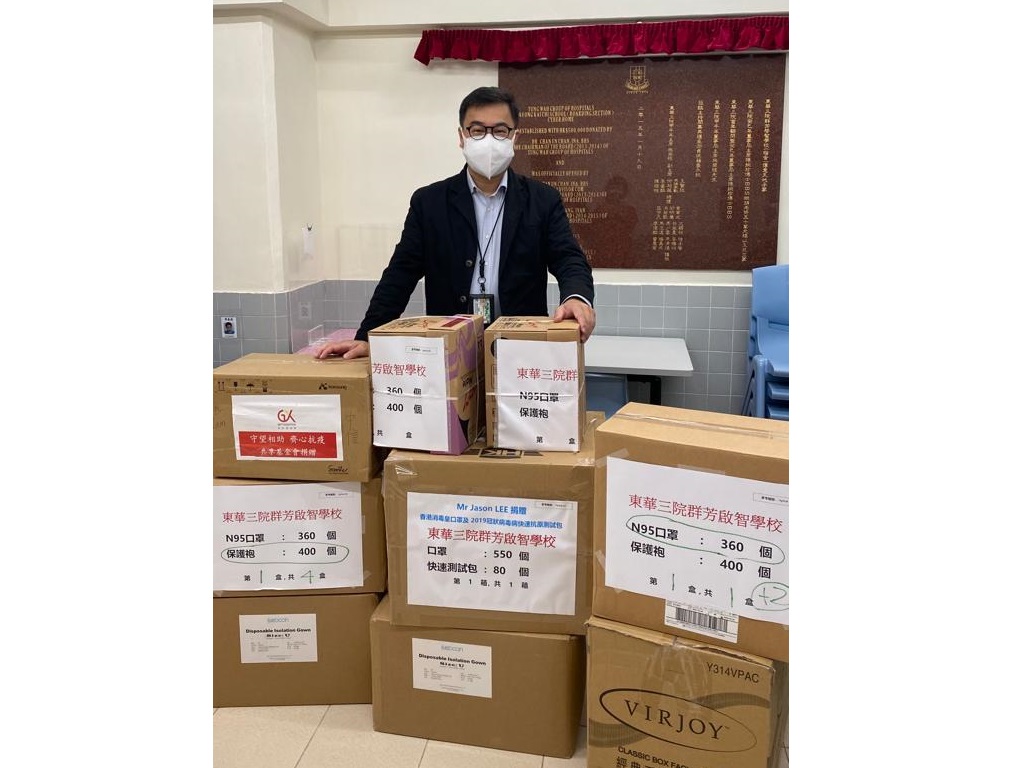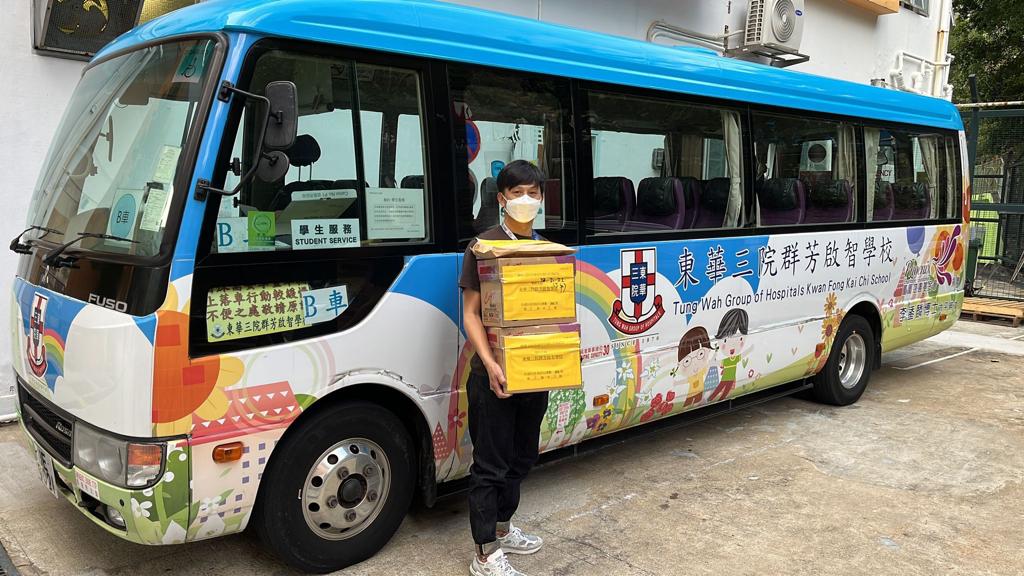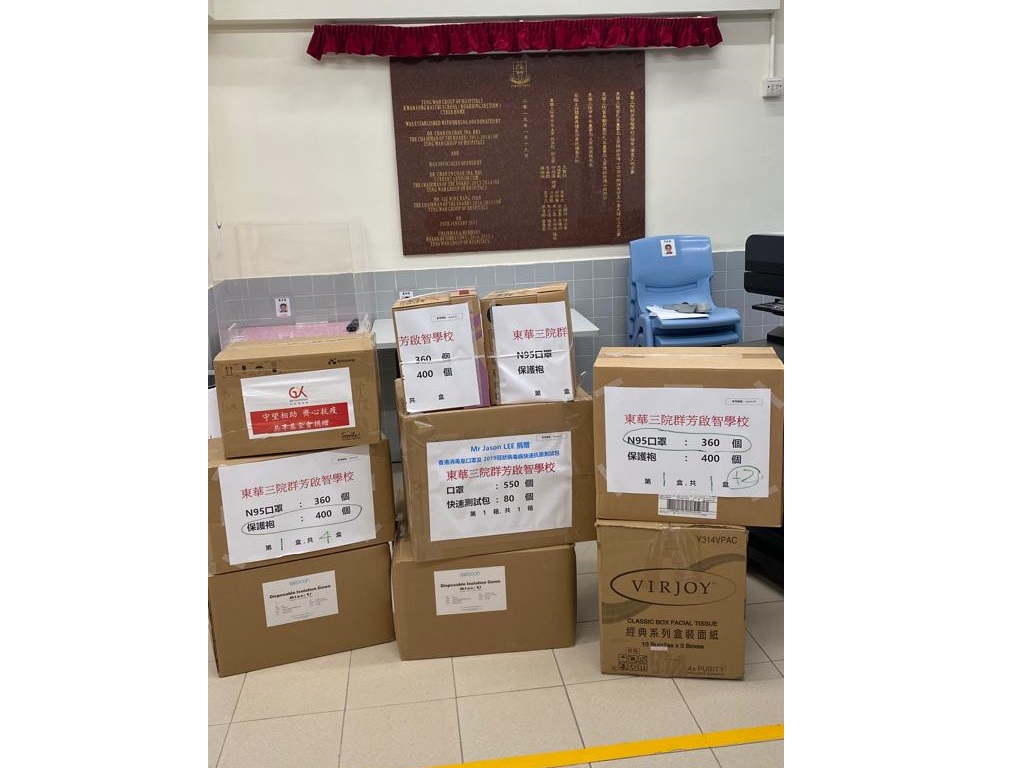 (3) Providing grant