Read with Joy: Chinese Reading Comprehension Exercises for Junior Secondary School Students (Chinese version only)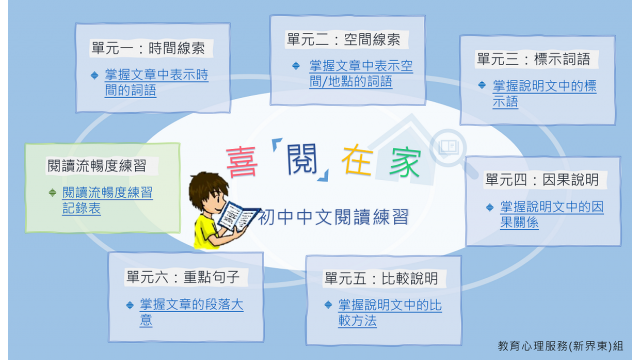 To help students make good use of time to reinforce their reading skills, relevant resources are extracted from six modules of the "Read and Write Made Easy: A Resource Pack for Supporting Junior Secondary Students in Chinese Reading and Writing" and compiled into a set of online self-learning materials. Students can refer to the brief learning guide devised for each module, do the exercise according to the instruction and then self-check answers.
The content of this page does not provide English version. Please view the Chinese version.